While still in high school, Ned Vizzini began publishing his essays in a weekly New York newspaper. Now in his early 20's, Vizzini has two books under his belt. His novel, Be More Chill, is about a tiny computer teens can swallow that teaches them how to be cool.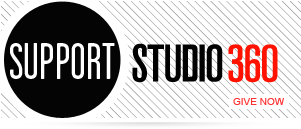 Featured Comments
What a great way to engage the public in art, culture and hard copy reading. To her comment that "we're ...

Kurt, et. al. -- Enjoyed this segment. But haven't you all ever heard of The Polyphonic Spree? They've been making ...