Google is going public and Kurt couldn't be happier. Not only is the search engine one of the best around, it also has great, simple graphics that lets the creativity of its users thrive.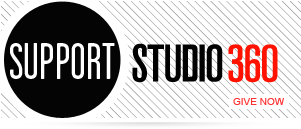 Featured Comments
Big gratitude and respect to Studio 360 for challenging people to be what I now call "New Years Resolutionaries"! Thanks ...

Rushing between morning activities with a car full of 9 to 12 year olds and Sandra Bernhard comes on. She's ...