Ned Kahn is a sculptor with dangerous dreams. When a museum in Switzerland asked him what he'd always wanted to make but couldn't quite pull off, he answered: A tornado made of fire. Produced by Jonathan Mitchell.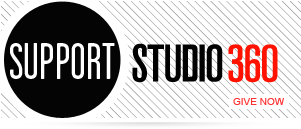 Featured Comments
I had to stop my car in the driveway to hear the rest of this story yesterday! I have this ...

I discovered Mingus through my love of Joni Mitchell (my hometown girl) and her album 70s album Mingus. Did not ...