One of the most persistent racist images in American culture is one that you may not be able to name. It's a doll, called a Golliwog, and it has haunted the artist Damali Ayo for a long time.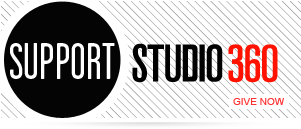 Featured Comments
This is the most incredible radio story I've ever heard. I cried all the way home from the grocery store, ...

A few years ago, I read "Love" by Leo Buscaglia, and it completely changed my life and outlook on love. ...