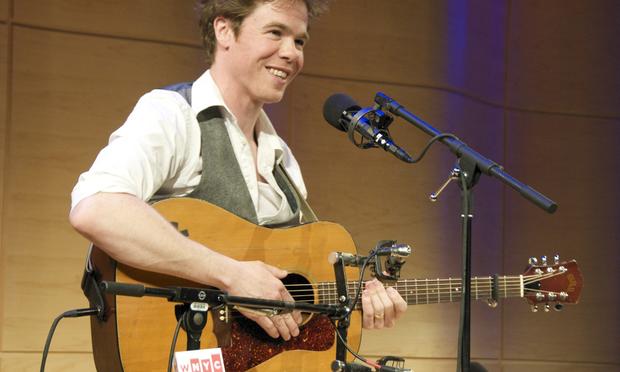 (Stephanie F. Black)
Josh Ritter says that his 2010 album So Runs the World Away is evidence that he's not a kid anymore. He tells Kurt about feeling grown up when he was 8 years-old and, as he gets older, wanting to protect the childlike part of himself. And Ritter reveals the secret to curing his writer's block: New York City's late night armada of garbage trucks.
Josh Ritter performs "Change of Time."
Josh Ritter performs "The Curse."
Music Playlist

The Curse

Album:

So Runs the World Away

Label: Peformed Live in WNYC's Jerome L. Greene Performance Space

Change of Time

Album:

So Runs the World Away

Label: Peformed Live in WNYC's Jerome L. Greene Performance Space