Very few people know the name of the artist Jose Alvarez. But many people, including many millions in China, know Carlos. Studio 360's Ave Carrillo thought you should hear about Carlos too.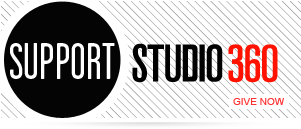 Featured Comments
Thank you for sharing your story. I'm glad to hear your surgery was successful, and I admire your determination to ...

I loved hearing about this artist. Is there a way to create prints of these and maybe commission him to ...