Very few people know the name of the artist Jose Alvarez. But many people, including many millions in China, know Carlos. Studio 360's Ave Carrillo thought you should hear about Carlos too.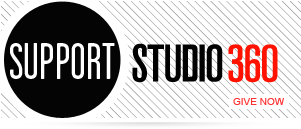 Featured Comments
What a great way to engage the public in art, culture and hard copy reading. To her comment that "we're ...

Kurt, et. al. -- Enjoyed this segment. But haven't you all ever heard of The Polyphonic Spree? They've been making ...