A look at how we watch movies closely, and how even their tiniest storytelling flaws resonate on the set and off. Produced by Sara Fishko.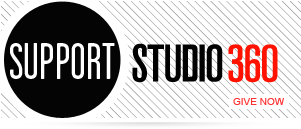 Featured Comments
Amen! Completely bland and predictable. We are never surprised by the Oscar winners anymore -- EVER! Love Ellen on her ...

Ditto on the strange and obvious tension between the director and screenwriter for 12 Years a Slave, the predictability of ...