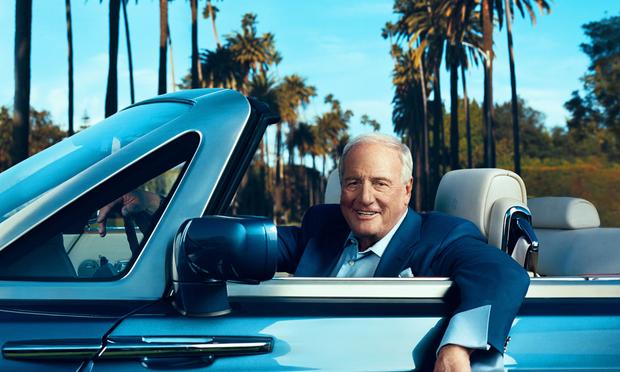 (Norman Jean Roy/HBO)
In the entertainment industry, everyone knows Jerry Weintraub, and Jerry knows everyone who matters. He discovered John Denver. He produced Oceans 11 (and 12 and 13) and more than a few Karate Kids – as well as Robert Altman's Nashville. Before that he staged tours for Led Zeppelin, Bob Dylan, Frank Sinatra, and Elvis. Kurt Andersen talks with Weintraub about his career and a new documentary, His Way, that airs on HBO this month.
Bonus Track: Four Degrees of Jerry Weintraub
In our full interview, Jerry Weintraub tells Kurt that director Robert Altman is the person who convinced him to become a producer. But just how he met Altman is quite a story in itself, with a cast of characters that includes a former president and a folk music superstar.
Bonus Track: Jerry Weintraub on The Karate Kid

Jerry Weintraub tells Kurt why he initially wanted anyone but Pat Morita for the role of Mr. Miyagi.
Music Playlist

Earthquake

Album:

Ocean's Thirteen soundtrack