Pioneers of Industrial Design Get Stamps of Approval
Blog: 07.07.11
Thursday, July 07, 2011 - 06:00 PM
You know you've made it when your face is on a postage stamp. 
Twelve giants of industrial design have just been given that honor with a new set of stamps released by the United States Postal Service last week. But instead of their profiles gracing the corner of your next electric bill, their enduring work is spotlighted.
The objects honored are true icons of 20th-century American design: Henry Dreyfuss' Western Electric rotary telephone defined how phones would look for the next 70 years. Fredrick Rhead's Fiesta line of mass-produced ceramic tableware introduced boldly modern colors to the American home interior.  Eliot Noyes' IBM Selectric typewriter once held a 75% market share of American offices (and is still a favorite of writers everywhere, including Aaron Sorkin and P.J. O'Rourke). 
The United States Postal Service's "Pioneers of Industrial Design" stamp series (© 2010 United States Postal Service)
American industrial design of the mid-1930's was a response to low sales during the Depression, but the post-WWII manufacturing boom really allowed cutting-edge product design to thrive.  The designers of the era stripped away useless flourishes to focus on pure functionality, giving their objects a modern elegance that's timeless.  So perhaps it's fitting that the stamps, too, are timeless: they are Forever stamps, valid for all first class letters, no matter how much the rate increases over time — an innovation in its own right.
There's a reason why these objects still have such an impact on us. Echoes of their streamlined, minimalist aesthetic can be clearly seen in our water bottles, desk chairs, and iPhones.  Raymond Loewy — the artist behind the sleek, bullet-shaped pencil sharpener — summed up the impact of the designers best: "I say of myself that I have made the mundane side of the 20th century more beautiful."

More design: We've got an entire podcast dedicated to the brilliant design of everyday objects — listen to our Design for the Real World series here.
Slideshow: The complete "Pioneers of Industrial Design" stamp series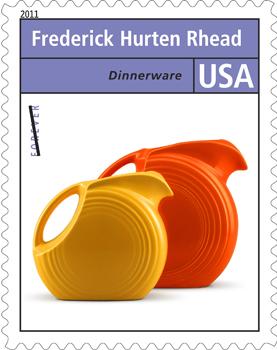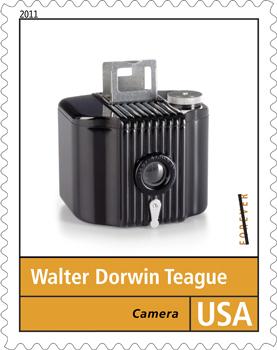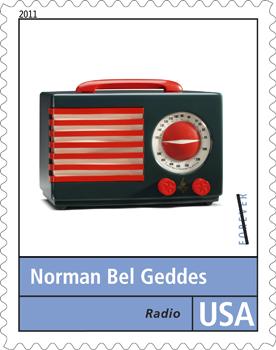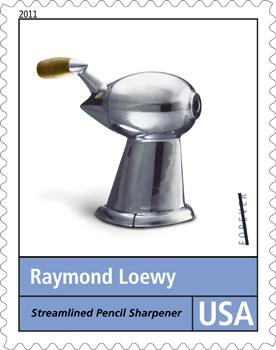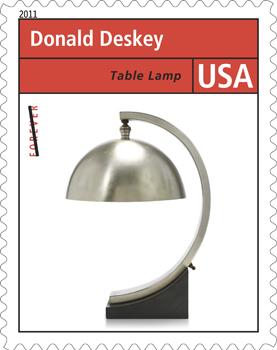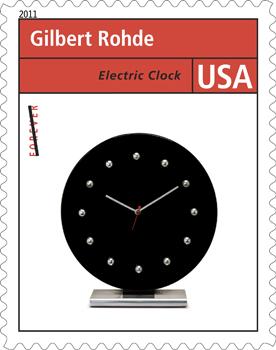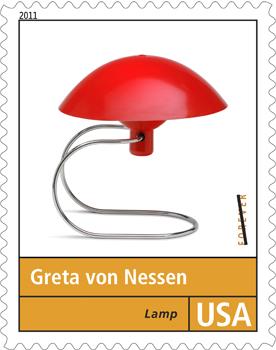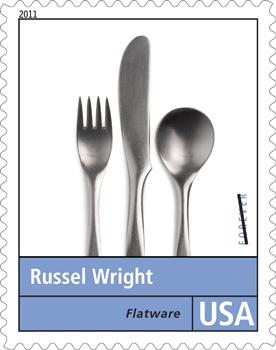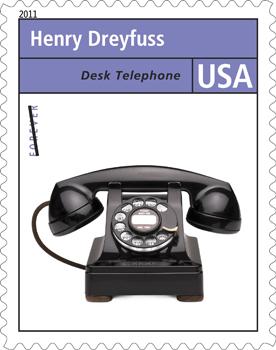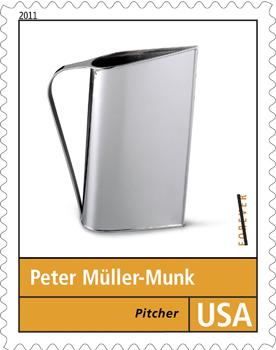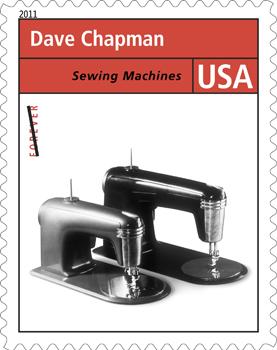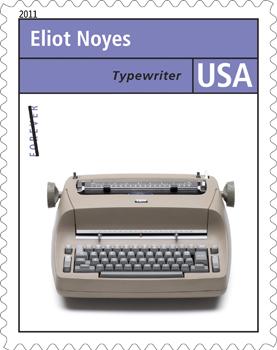 More in: