The Making of an Activist: Ai Weiwei's New York Years
Blog: 07.12.11
Tuesday, July 12, 2011 - 06:00 AM
The Asia Society calls Ai the "bad boy of the Chinese art scene," one of the Chinese government's most outspoken, irreverent critics.  His investigation of the government's response to the 2008 Sichuan earthquake culminated in an art piece made of student backpacks, drawing attention to the thousands of children lost in the disaster.  And shortly before his arrest earlier this year, when authorities bulldozed his newly built studio, he videotaped the destruction of the building, declaring it to be a work of art. 
But Ai's "New York Photographs" — now on view at New York's Asia Society Museum through August 14th — demonstrate his long commitment to social activism.  The exhibition features 227 enlarged black and white photographs with hand-written captions by the artist.  They reveal Ai's decade-long association with a group of influential artists on the city's countercultural Lower East Side and other neighborhoods.
From 1983-1993, Ai Weiwei captured the daily lives of fellow artists who had fled the restrictive culture of Communist China.   His apartment was a meeting place for artists to create work, to goof off, to crash.  We see future Academy Award-winning composer Tan Dun sprawled on a bed, exhausted.  Artist Xu Bing (now a recognized MacArthur "genius") is seated at a cluttered table, hunched over a bowl of noodles.  Ai presents a frank self-portrait, sitting on the toilet.
Bleeding Protestor, Tompkins Square Park Riot, 1988
(Photo by Ai Weiwei, Courtesy of Three Shadows Photography Art Centre and Chambers Fine Art)
But Ai also documents an East Village plagued with protest and violence.  In the late '80s, the gentrification of the area led to fierce divisions between residents.  Ai and others condemned the government for actions they felt oppressed the community's low-income population and favored the incoming middle-class residents. Ai was in the resulting melee, snapping photos of police brandishing clubs, of a protester bleeding from the head, of homeless people sleeping on the street.  "I was interested in individual rights, group rights, and their relation to power," Ai explains in his introduction to the exhibition, as well as "power in the form of the police control — and the resulting confrontations and abuse of those rights."
Fast forward a couple of decades.  Earlier this year, Ai, who was not permitted to leave China, secretly recorded a lecture to be played at the TED conference. "China is facing a moment for social and political change," he told the audience. "We are still a Communist society.  Some basic values such as freedom of speech and human rights [are] still in poor condition."  The artist received his standing ovation via webcam.  He was arrested in April.
Following his release from prison, the artist is still not allowed to leave the country.  But although Ai is confined to China, his work is not.
More on Ai Weiwei: Listen to Kurt Andersen's conversation with filmmaker Alison Klayman, who is working on a documentary about the artist, slated to premier this fall. 
Slideshow: Ai Weiwei's New York Photographs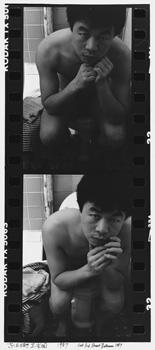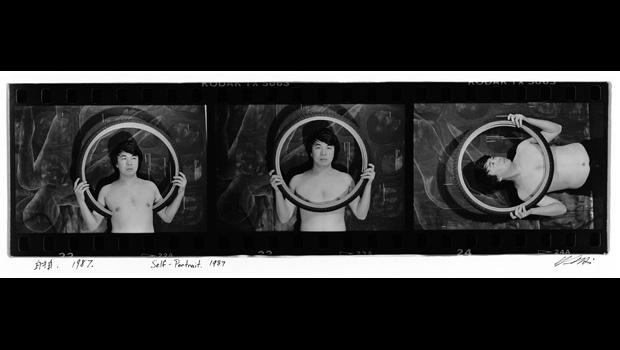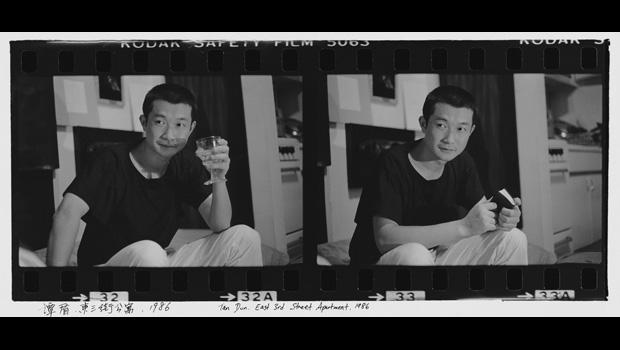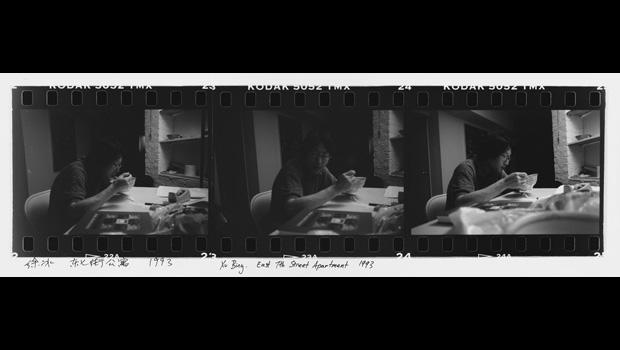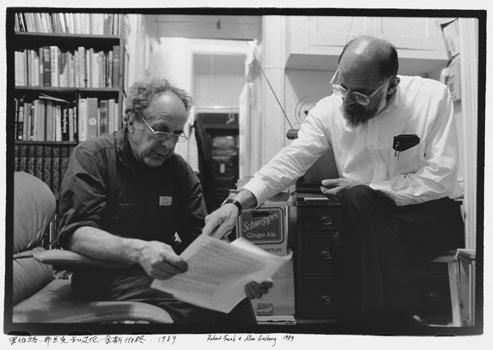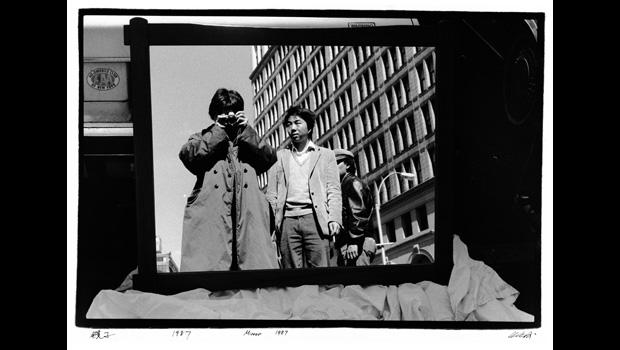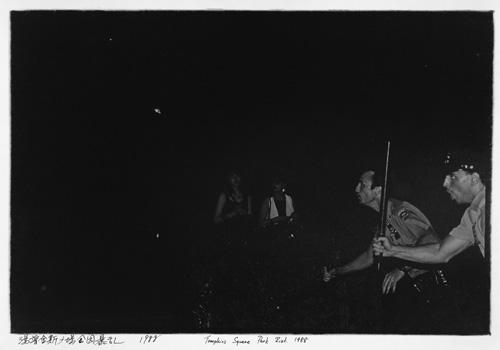 More in: