The Battle for Inland Empire
Blog: 07.15.11
Friday, July 15, 2011 - 12:00 PM
There's a beef heating up in California, and I'm not talking about San Francisco hippies vs. Los Angeles Valley girls. The state's struggling economy threatens to divide Southern California's coastal and inland cities. Earlier this week, Riverside County's board of supervisors unanimously approved a plan to officially consider breaking off from the rest of the state.
"We have businesses leaving all the time, and we're just driving down a cliff to become a third-world economy," says Jeff Stone, the Republican supervisor of Riverside County spearheading the campaign.  Under his proposal, around a dozen counties in eastern and southern California would formally secede from the rest of the state. The stretch of cities 50 miles east of Los Angeles -- the so-called Inland Empire -- plus San Diego would form a new state to be called South California.  During the council meeting on Tuesday, the board confirmed plans for a conference at which California's municipal leaders from the region would consider the measure, while also discussing less drastic strategies for tackling the budget crisis.
This cry for secession is by no means unprecedented in the country's third most populous state. Since its formation in 1850, more than 200 proposals have threatened to break up California.
And it's an ongoing dispute that has inspired artists as well.  In 2000, LA-based visual artist Sandow Birk imagined a war between his city and San Francisco for In Smog and Thunder: The Great War of the Californias, a sort of Goya-meets-Apocalypse Now art series. First shown at the Laguna Art Museum, the exhibit included more than 120 works, including paintings, drawings, and a video documentary complete with mock-historical commentary.  Birk, who also spent time working in the Bay Area, explained to Studio 360 that his show was "based on San Francisco's worst nightmare, which would be Los Angeles invading San Francisco and just taking over the whole place."
Listen to the full story here:
Could Stone's cry for secession be the one to finally break up the Golden State? If life imitates art, we might be bracing for The Great War of the Inland Empire.
Slideshow: Sandow Birk's In Smog and Thunder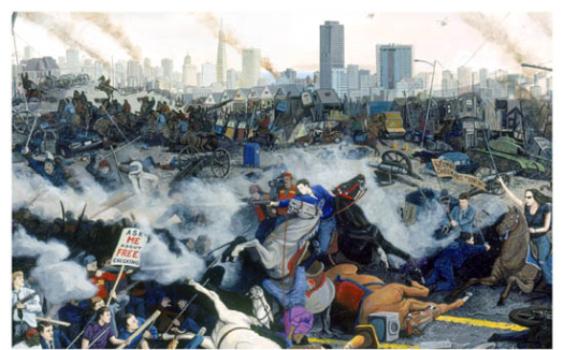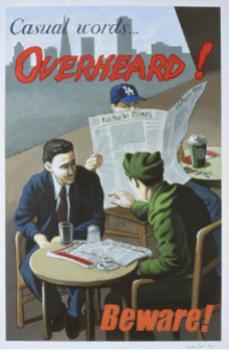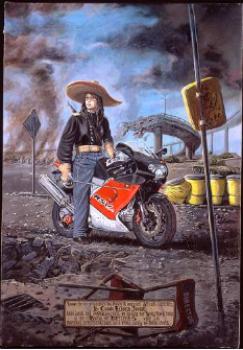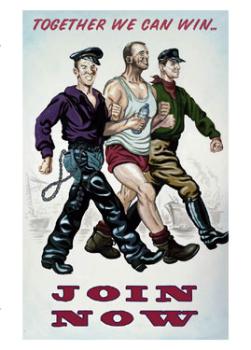 More in: