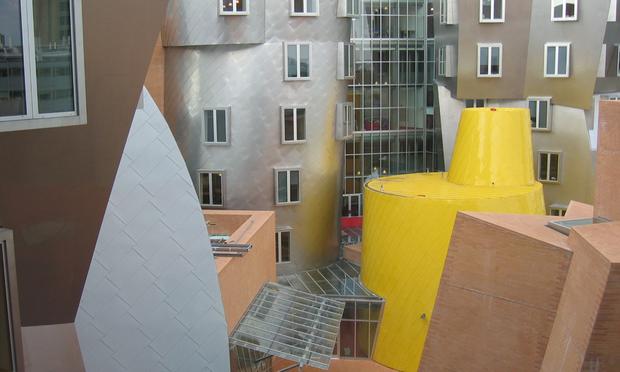 (Physicistjedi/Wikipedia Commons)
Last week, the New York Times called the new CCTV Headquarters in Beijing the "greatest work of architecture built in this century." Designed by Rem Koolhaas, the building looks like a giant Mobius strip, with its glassy, twisting arch. Kurt Andersen visited the building a couple of years ago, when it was still under construction, and was already impressed.
Star architects such as Koolhaas, Frank Gehry, and Daniel Leibiskind have created sensations with singular, unconventional designs that look (and sometimes are) unbuildable. John Silber thinks that's a problem. He'd like to see our buildings showing less individualism, more standards. Silber is the former president of Boston University and the author of Architecture of the Absurd: How "Genius" Disfigured a Practical Art.
He told Kurt that praising the impulse to "genius" encourages cost overruns, monuments to vanity, and just plain bad design: "Old Dolly Parton had it right: it takes a lot of money to look this cheap."
(Originally aired: March 7, 2008)
What's the most absurd building you've seen? Tell us, and we may talk about your pick on air.
Slideshow: Architecture of the Absurd