From Looney Tunes to Ren & Stimpy to The Simpsons, animators continue to use Raymond Scott's idiosyncratic music to score cartoons. Kurt speaks with WNYC's David Garland about the bandleader and composer.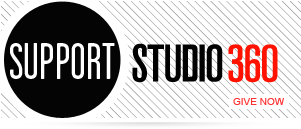 Featured Comments
This is the most incredible radio story I've ever heard. I cried all the way home from the grocery store, ...

A few years ago, I read "Love" by Leo Buscaglia, and it completely changed my life and outlook on love. ...