Producers Sam Zimmerman and Michael Jones listen for the intricate and elaborate sounds made on turntables that no other instrument can produce.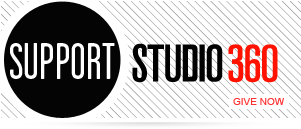 Featured Comments
Amen! Completely bland and predictable. We are never surprised by the Oscar winners anymore -- EVER! Love Ellen on her ...

Ditto on the strange and obvious tension between the director and screenwriter for 12 Years a Slave, the predictability of ...