On the domed ceilings of planetariums all over the country, laser-painted psychedelic images move to the music of Led Zeppelin and Pink Floyd. Ivan Dryer is the visionary behind the teenage rite of passage: the Laserium.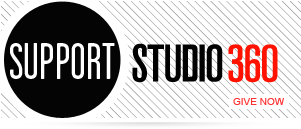 Featured Comments
Thank you for sharing your story. I'm glad to hear your surgery was successful, and I admire your determination to ...

I loved hearing about this artist. Is there a way to create prints of these and maybe commission him to ...