Artist Andra McCartney tries to capture the sounds that reveal, if only to your subconscious, where you are.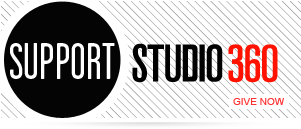 Featured Comments
Thanks, Kurt. After decades of enjoying Harold Budd's singular music, it is wonderful to hear him talk about it.

Amen! Completely bland and predictable. We are never surprised by the Oscar winners anymore -- EVER! Love Ellen on her ...