2011 Nobel Laureate in Physics Teaches About Music
Blog: 10.05.11
Wednesday, October 05, 2011 - 09:05 AM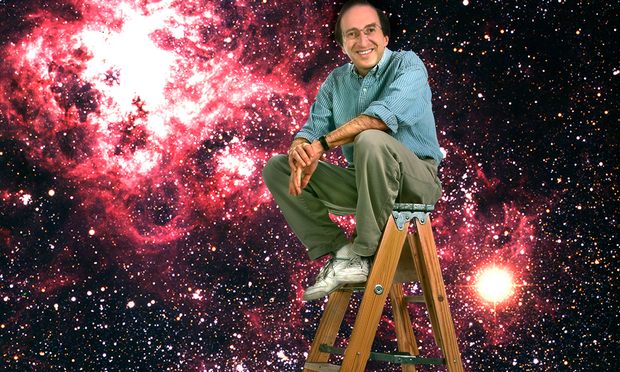 (Lawrence Berkeley National Laboratory)
Yesterday, The Royal Swedish Academy of Sciences announced the 2011 Nobel Laureates in Physics "for the discovery of the accelerating expansion of the Universe through observations of distant supernovae." One half of the award goes to Saul Perlmutter — a senior scientist at Lawrence Berkeley National Laboratory and professor at the University of California, Berkeley — who led one of two teams that simultaneously discovered that the universe was expanding at an increasing rate.
As he describes it, they were actually hoping to measure the deceleration of the universe's expansion, but found the opposite.  The discovery ultimately led to the theory of "dark energy," an as-yet undetectable energy that could explain this unexpected result.
An active research scientist, Perlmutter, doesn't spend much of his time teaching undergraduates at UC Berkeley. But he designed and leads a course for non-physics majors called "Physics and Music." From his course description: 
"The mysteries of music have long inspired scientists to invent new tools of thought, and some of the earliest scientific concepts were invented to understand music. ... Questions as simple as "Why do different instruments playing the same note sound so different?" can lead to profound answers about the physical world -and our human-limited capacity to explore it."
Perlmutter is himself an avid musician: he plays violin in amateur orchestras, sings choral music, and enjoys Israeli folk dancing. He considers collaboration to be an important and rewarding part of his professional life as well. "The idea that people working together could understand the world and that no single one of them by themselves could understand the world," he says, "that really captured my imagination."
More in: