In the 1990s Houston-based DJ Screw took popular hip-hop mixes and slowed them down to half their playing speed. The resulting sound has cast a spell over Texas.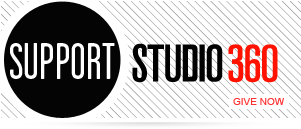 Featured Comments
Big gratitude and respect to Studio 360 for challenging people to be what I now call "New Years Resolutionaries"! Thanks ...

Rushing between morning activities with a car full of 9 to 12 year olds and Sandra Bernhard comes on. She's ...