For as long as there's been a World Wide Web, there's been a giant unresolved issue with what's on it: those millions of songs, videos, TV and movie clips we enjoy for free — somebody owns each one.
Now Congress is trying to tame the internet's wild west. This week the House Judiciary Committee held hearings on the Stop Online Piracy Act. (A companion bill in the Senate called the Protect Intellectual Property Act awaits consideration.) The legislation would make websites that host content — such as YouTube, owned by Google — liable for the unauthorized trade of pirated content. The law would also ban Americans from going to foreign sites that host bootlegged material.
The law pits movie studios and record labels, which have long tried (largely in vain) to protect their copyrights online, against tech companies and some public advocacy groups, which believe the law will hinder the free exchange and hamper innovation. SOPA has created some strange bedfellows, with tech companies and members of the Tea Party teaming up in opposition.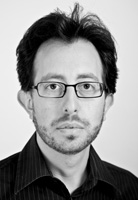 Robert Levine
(Jo Bayer)
Robert Levine thinks internet giants have gotten away for far too long with freeloading off of the culture business. Levine is the author of the new book Free Ride: How Digital Parasites Are Destroying the Culture Business and How the Culture Business Can Fight Back. He draws a distinction between the creativity fostered by the internet and the endemic piracy that, he says, is sucking our culture dry. "There's this idea that goes back to the mid-1990s that you can't enforce any laws on the internet; that it's this libertarian free state," he tells Kurt Andersen. "What technology companies see as onerous regulation I see as enforcing my rights ... You have to separate the cultural vitality on the internet — the remix culture — from copyright infringement."
Music Playlist

Free Ride

Album:

They Only Come Out at Night

Label: Sbme Special Mkts.