Meet the guy at the other end of that security camera. Bob Rini is a security guard at Seattle's Henry Art Museum. He spends his days watching people who are watching art. Then he goes home and makes art. Produced by Harriet Baskas.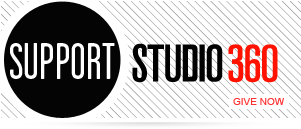 Featured Comments
Thank you for sharing your story. I'm glad to hear your surgery was successful, and I admire your determination to ...

I loved hearing about this artist. Is there a way to create prints of these and maybe commission him to ...