For the last five years Studio 360 has been hiring graphic design teams to rethink various cherished symbols — from the gay pride flag, to the board game Monopoly. Last fall, Kate Ahearn from Haverhill, Massachusetts, wrote in begging us to redesign the image of teachers. "I have been teaching for 15-plus years and have enough of what I deem 'apple crapple' to last me a lifetime." She detests the corny old-fashioned visual junk educators get stuck with — apples, ABCs, 123s, one-room schoolhouses with bells on top.
We recruited the New York design firm Hyperakt, founded by Julia Vakser Zeltser and Deroy Peraza. They arrived at the trope of connecting the dots. It was important to show that "teachers weren't just dictators of knowledge, but as guides they help students connect the dots," Peraza explains.
→ See Hyperakt's full presentation and download the visuals
Hyperakt used a warm yellow color palate and a typeface called Chevin to build their key image: the word "teach" made up of dots and lines. That "wordmark" can be applied to a wide variety of products and messages, from campaigns to recruit teachers, to bathroom signage, to temporary tattoos. And even though the motif is about teachers, the designers say they want students to own the message. "This is about connecting the dots," Peraza says, "but it's not about having teachers connect all the dots for you.
Video: Studio 360 Redesigns: Teachers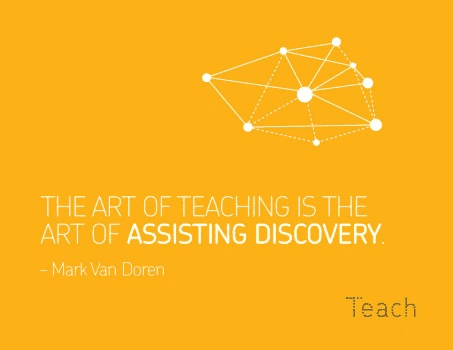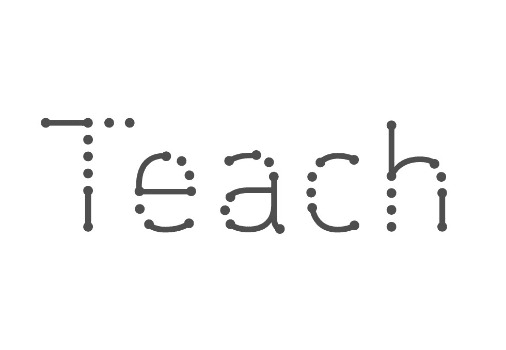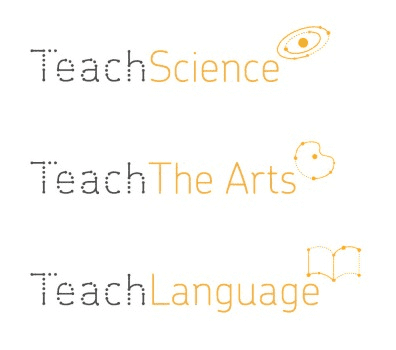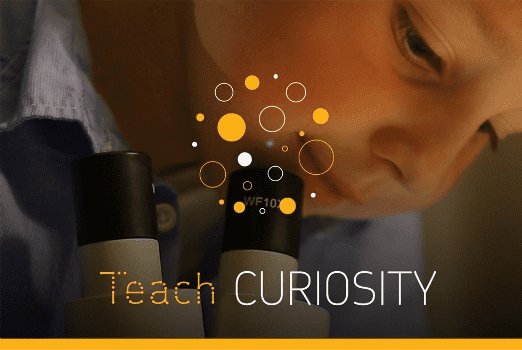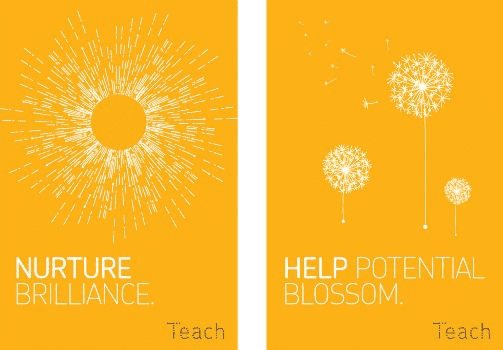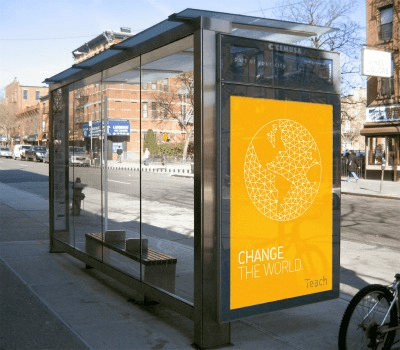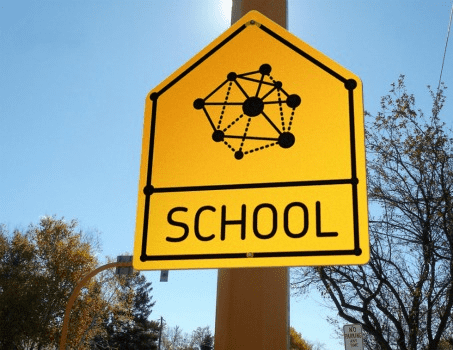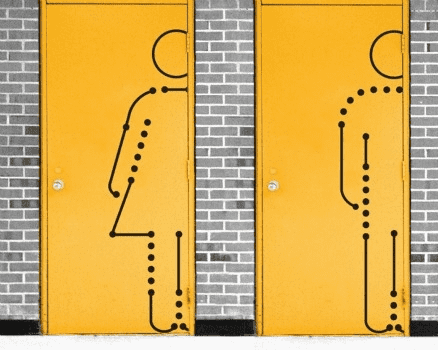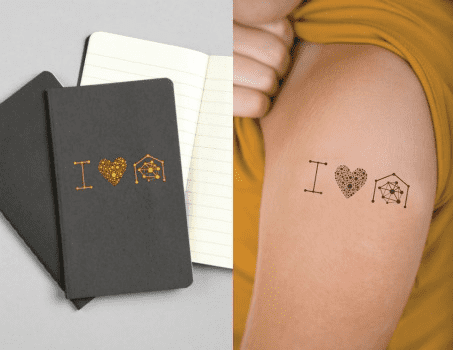 Music Playlist

Don't Be a Drop-Out

Label: Polydor / Umgd

An Apple for the Teacher

Artist:

Bing Crosby & Connie Boswell

Label: Empress

Apple Juice Break

Label: Stones Throw

We're Going to be Friends

Artist:

The White Stripes