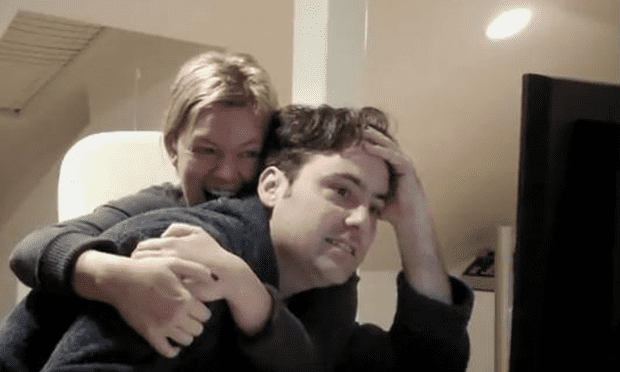 When it comes to the Oscars, cynicism is in vogue — unless, of course, you're a first time nominee. Andrew Bowler and Gigi Causey are the director and producer of the comedy Time Freak, which is nominated this year for best live action short. They're also a married couple.
The morning the nominations were announced, Bowler and Causey woke up at 5 a.m. and made a YouTube video of themselves looking up the results. They screamed, they cried, and for days they were so excited, they hardly slept.
Causey had been dreaming of a nomination since long before she started working in film. And despite his own big dreams, Bowler thought it was next to impossible for a comedy to get the nod, let alone one he had directed himself.  "When the nomination came," he says, "it was like an old friend. Regardless of how I've realistically compartmentalized it, I've always really dreamed of this."
For the last several weeks now, the couple has a game they like to play. Causey will say, "Guess what?" And Bowler will say, "I don't know, is it trash day?" 
"No," she'll say, "guess what else? We were nominated for an Oscar!"
Time Freak is part of a program of Oscar nominated shorts. Click here to find out where it's playing.
Video: A scene from Time Freak