Episode #1311
Woody Guthrie & Andrew Bird
Friday, March 16, 2012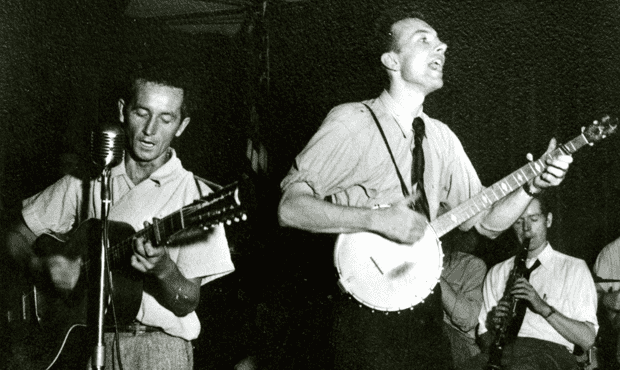 (Courtesy of The Woody Guthrie Archives. Used by permission.)
"

This isn't poetry; it's journalism.

— Nora Guthrie on "This Land Is Your Land"
Kurt Andersen speaks with Pete Seeger, Sharon Jones, and others about why "This Land is Your Land" endures, as part of our American Icons series. Later in the hour, writer Anne Lamott and musician Andrew Bird let us in on their creative processes. Hint: one involves holing yourself up in a barn in the middle of nowhere.