Kehinde Wiley on the World Stage
Blog: 03.28.12
Wednesday, March 28, 2012 - 12:32 PM
Kehinde Wiley paints contemporary kings. His portraits are opulent collages that take young, urban men — many of them African-American, many of them anonymous — and turns them into heroes and surrounding them with intricate, kool-aid-bright backgrounds. Think Ice-T perched on a rearing stallion, like Napolean. The paintings recall classical portraiture on a giant scale (one piece is 25 feet long). The World Stage: Israel, an exhibition of Wiley's paintings now on view at The Jewish Museum in New York, draws on the imagery of Jewish folk and ceremonial art.
For the last several years, Wiley has been traveling the world in search of inspiration and models, pulled off the streets of China, India, Brazil, Africa, and Israel. His ongoing series The World Stage depicts young men intertwined with regional imagery and symbols of authority. He incorporates everything from local statues to native textiles. The World Stage: Israel features amateur models from Jerusalem, Tel Aviv, and Lod posing against patterns drawn from traditional Jewish paper-cuts and embroidered silk Torah curtains.
Next to the paintings, visitors to the exhibition can see textiles and paintings from the museum's collection, picked by Wiley himself, that resonate with his work. Many of the tapestries on view are crammed with hypnotic patterns already, but in Wiley's portraits these motifs become psychedelic, rendered in neon colors. And each painting sits in a hand-carved frame, which incorporates religious iconography — such as the hands of a Kohen (priest) and the Lion of Judah, which symbolizes blessing, power, and majesty.
In one portrait, a young man wears a rumpled t-shirt with the YouTube logo; in the background, vines from the traditional papercut, turned neon green, creep across his shoulder. The juxtaposition of virile, hip-hop inspired masculinity and highly traditional, Jewish design could be jarring. Instead, each element makes the other more compelling.
A couple years ago, Kurt Andersen visited Wiley's studio in Brooklyn. "I was very interested in finding people who had a sort of alpha-male presence, a sense of charisma and personal style," Wiley told him.
Listen to their full conversation:
The World Stage: Israel is on view through July 29, 2012.
Slideshow: Images from The World Stage: Israel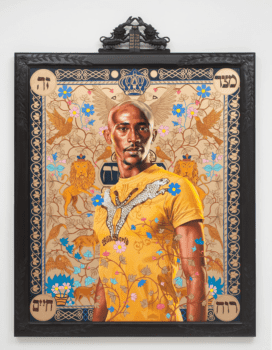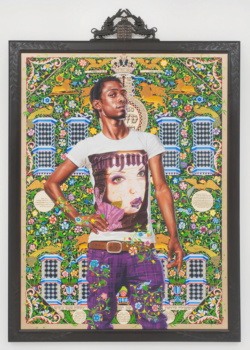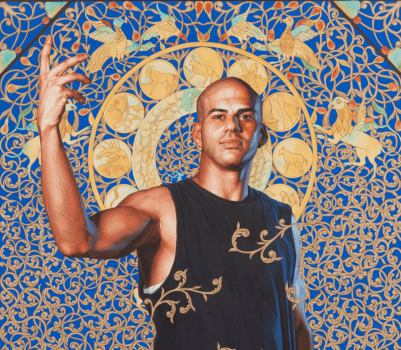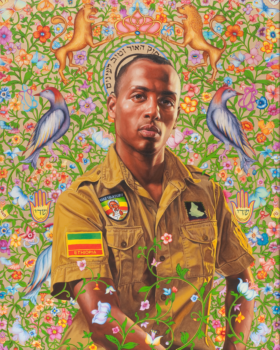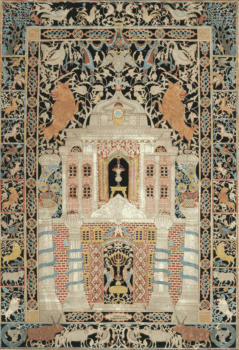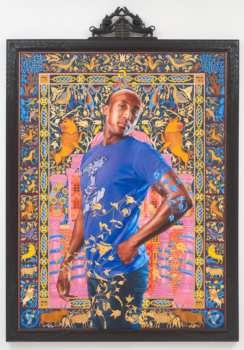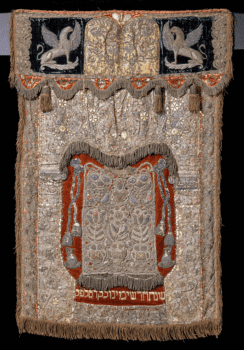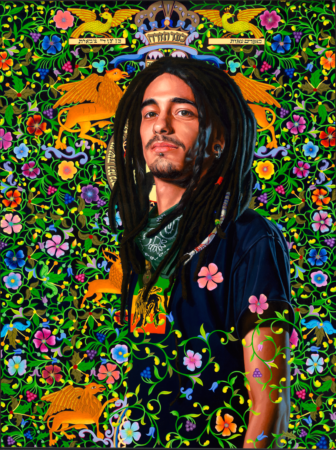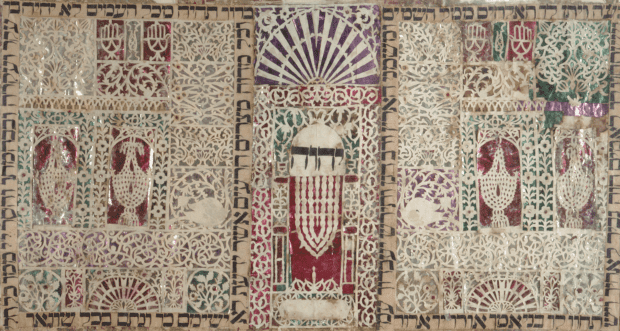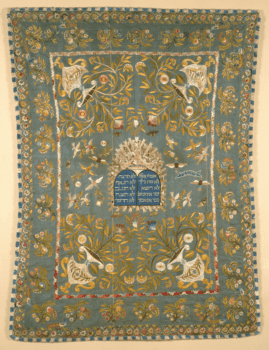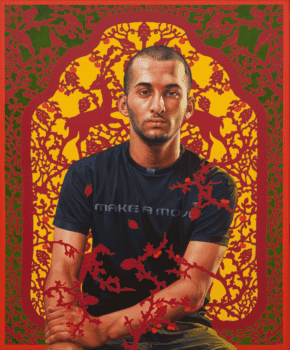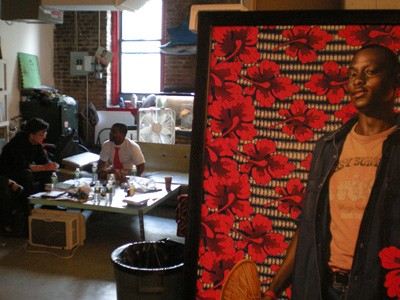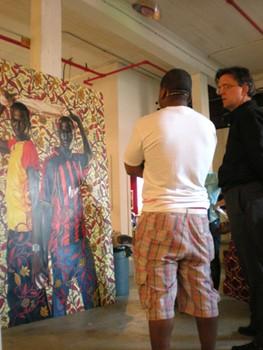 More in: