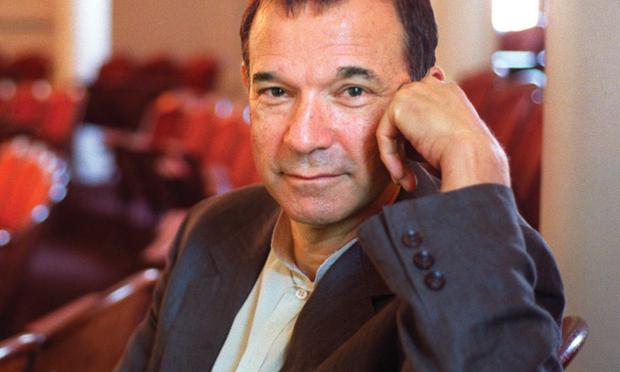 (Rose Lincoln-Harvard University/Courtesy of W.W.Norton & Company)
An epic poem written more than 2,000 years ago by a Roman named Lucretius may be one of Western culture's most profound examples of art anticipating scientific discovery and modern thought. The poem is called "On the Nature of Things", and it presents all kinds of radical philosophical and scientific ideas. Lucretius imagined a world made up of atoms, describing poetically what we know through physics. The poem ponders ideas about existence, God, morality, even sex — a millennium or two before those ideas were appreciated widely.
For centuries the poem was considered dangerous, banned, forgotten, and buried in inaccessible libraries. One copy was in a German monastery, which is where a 15th–century book hunter named Poggio Bracciolini found it.
Stephen Greenblatt's book The Swerve: How the World Became Modern begins with Bracciolini's rescue of this visionary poem and traces how "On the Nature of Things" shaped the revolutionary ideas of the Renaissance — influencing thinkers from Galileo all the way to Einstein. The book just won the Pulitzer Prize for general nonfiction.
The Swerve refers to a pivotal moment in history, Greenblatt says: "This is the actual beating heart of the Renaissance at its most radical. Something coming back across the huge gap of time and changing the course of human spirit and human thought."
(Originally aired September 30, 2011)