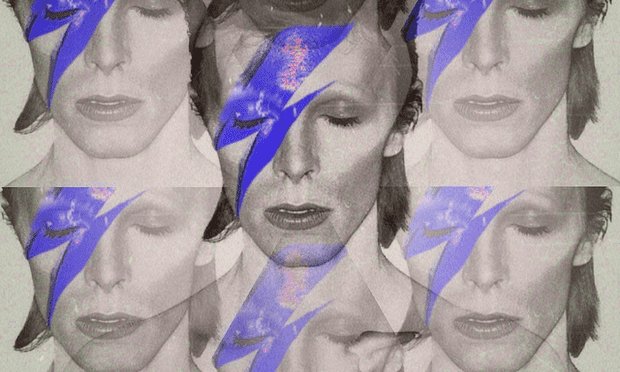 (Thuany Gabriela/Thomas Seely/flickr)
It's the first poem about David Bowie to win the Pulitzer Prize. Tracy K. Smith's collection Life on Mars contains many references to the man she salutes as the "Pope of Pop."
Inspired by Smith's work, we want your poem about the star who captured your imagination — as a teenager or now. 
→ Enter the contest – deadline is May 6
Tracy K. Smith will be back next week to announce the winner of our challenge.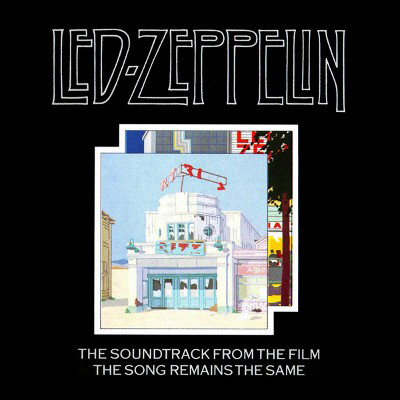 Featured on this week's show:
Vikki Warner — Providence, RI
Lying on a pull-out couch in Lisa Murphy's basement 
The credits rolling heavenward, my adolescent tears falling, 
"The Song Remains the Same" became an indoctrination. 
Robert Plant was the handsome strutter 
But Jimmy Page, the skinny, heavy-lidded mystery 
Who wore his satin dragon pants too high 
And his Gibson defiantly low 
Treated me to my first taste of psychedelia. 
Nervy, fuzzy, scorching, clean, nasty, precise, 
He fled no musical influence. He corralled them.
Observing his fast world, I felt painfully innocent. 
Lisa was sneaking out to make out with boys. I lagged. 
An "unauthorized" Zeppelin biography (hidden under a pile of schoolbooks) 
Widened my eyes. This was crazy. Thinking of him as a real person, or 
Picturing him naked, was not where I reveled.
Rather, I wanted to live inside his guitar, 
A sprite who would sweeten his sound 
And twinkle drowsily in the air around him. 
Each song forged a playworld of foreignness; the specter 
Of my very youth unfurled before me.

Vikki reads her poem:
Music Playlist

The Song Remains the Same

Album:

Houses of the Holy