Kurt Andersen and poet Deborah Garrison romp through the worlds of office romance and desk job artists. Garrison examines the existential angst of office life in her book of poems A Working Girl Can't Win.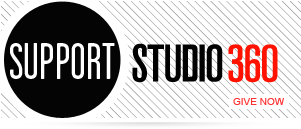 Featured Comments
What a great way to engage the public in art, culture and hard copy reading. To her comment that "we're ...

Kurt, et. al. -- Enjoyed this segment. But haven't you all ever heard of The Polyphonic Spree? They've been making ...