A beautifully designed tractor is the kind of farm equipment that's guaranteed to induce childlike awe in even the slickest city dweller. Lu Olkowski visited a few farmers in upstate New York and asked them why these machines inspire so much devotion.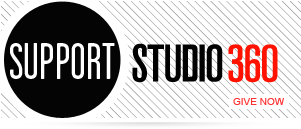 Featured Comments
Thank you for sharing your story. I'm glad to hear your surgery was successful, and I admire your determination to ...

I loved hearing about this artist. Is there a way to create prints of these and maybe commission him to ...