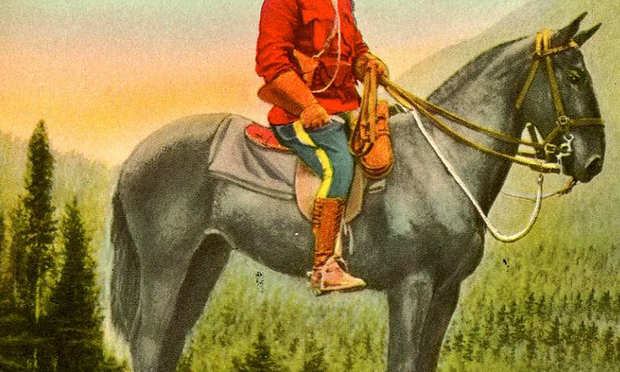 (Wikimedia Commons)
Thus far in Studio 360's Redesigning Canada project, we've tried to gauge how much Americans know about their neighbor. (Not much.) Canadians told us what they think we should know about them. And we've received hundreds of submissions for our national slogan contest that put a new spin Canada's image. The winner will win a trip to Washington, D.C. 
→ Enter the Canada Slogan Contest — and read hundreds of slogans submitted by listeners
To help make the Canada brand more vivid and memorable we hired Bruce Mau Design, an international firm that has created marketing and branding campaigns for Coca Cola, General Electric, and MTV. Hunter Tura, the firm's president and CEO, says that with offices in both the United States and Canada, he was excited to be working on the project. "This is a topic we live with everyday," he tells Kurt Andersen. The design team is focusing on two big ideas: the relative newness of the country (it was founded in 1867) and the way immigration and globalization have changed Canada in the 21st century.
The Bruce Mau Design team will reveal their work the weekend of Canada Day, July 1.
Video: What Should Americans Know About Canada?

Music Playlist

Great Provider

Album:

Maybe You Should Drive

Label: Reprise / Wea

How Come You Never Go There

Label: Cherrytree / Interscope