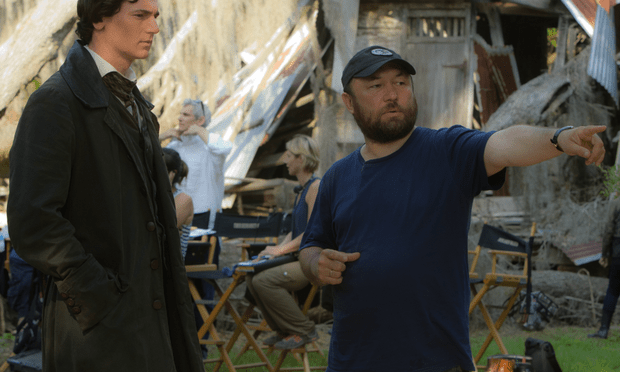 (Steven Vaughan)
It's officially summer: time for Hollywood to roll out a few adaptations of best-selling novels, some big action movies, a somewhat scary fantasy, and maybe a historical drama for mom and dad. But why not all four of those things in one movie?
Abraham Lincoln: Vampire Hunter re-imagines the American Civil War with blood-sucking undead lurking around every corner. Vampires insinuate themselves into the slave-holding Confederacy, but buy slaves for food, not forced labor. But director Timur Bekmambetov (Night Watch, Wanted) says he decided to take the story seriously. "It's not trivializing anything," Bekmambetov tells Kurt Andersen. "We created a myth, emotionally explaining what happened in the 19th century."
Bekmambetov hails from what was the Kazakh Republic of the Soviet Union, which dissolved when he was 30 years old. Although he welcomed new freedoms that came with the end of Communism, Bekmambetov says it was a "tragedy" watching his country break into 15 separate nations. "I was born in a country twice [as] big as it is now, and it was one family," he says. "I understand how important it was for America to keep the country united in the 19th century. [Lincoln] sacrificed millions of lives to save the country — and his own life."
→ Is there an historical figure you'd like to see fighting supernatural villains? Post your title (and perhaps a pitch) in a comment below.
Video: A scene from Abraham Lincoln: Vampire Hunter
Music Playlist

What Do You Hate?

Album:

Abraham Lincoln: Vampire Hunter