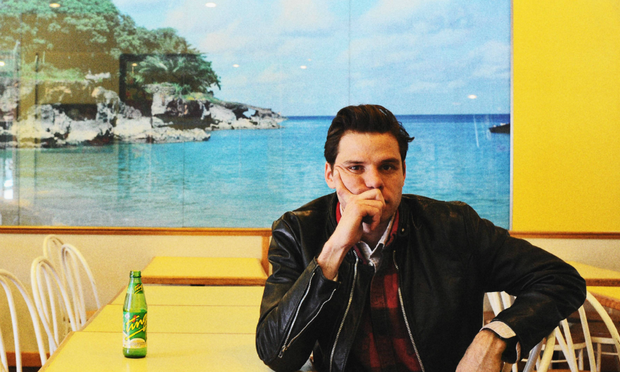 (Dave Gillespie)
Canadian folk-rock musicians — Neil Young, Joni Mitchell, Cowboy Junkies, k.d. lang, to name a few — have made it big south of the border while retaining something essentially Canadian in their music. Perhaps it's a sense of longing born of Canada's wide, empty spaces.
Singer-songwriter Afie Jurvanen, who records as Bahamas, says he can relate to that. "Canada [is] a giant country, it's really, really big, but there are very few people there. It's like half the population of California. That definitely influences what you're making and how you're living," he tells Kurt Andersen. For Jurvanen, that means romanticizing faraway people and places — including the Bahamas, where he's never set foot.
A self-taught guitarist, Jurvanen hails from Barrie, Ontario, a lake-side town north of Toronto. He became a fixture in the Toronto music scene, playing back-up for the likes of Feist. In 2009, he decided to strike out on his own as Bahamas, releasing the album Pink Strat to critical acclaim for its simple but lush mix of guitar, voice, and drums. 
His new album, Barchords, keeps with that spare but emotionally rich sound. Jurvanen and his band recorded at a friend's place in the Ontario countryside. "I don't really do pre-production or post-production," he explains, preferring to spend the time and effort writing his songs instead. He performs the song "Lost in the Light" and "Already Yours" live in the studio.
Bonus Track: "For Good Reason"
Video: "Already Yours" live in Studio 360
Music Playlist

Caught Me Thinkin

Label: Universal Republic

Time and Time Again

Label: Universal Republic

Lost in the Light

Album:

LIVE in Studio 360

Already Yours

Album:

LIVE in Studio 360

For Good Reason

Album:

LIVE in Studio 360