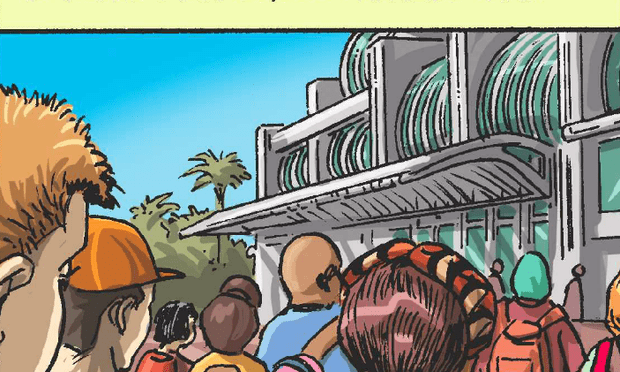 (McGraw-Hill)
The annual comics extravaganza Comic-Con International is underway, with 125,000 fans geeking out at the San Diego Convention Center. And that doesn't count all the film and TV stars on hand to court them: from Robert Downey, Jr., talking up Iron Man 3 to HBO producers peddling Game of Thrones.
What started as a swap-meet in 1970 is now the nexus of American pop culture. "When Hollywood first started coming in earnest in the early 2000s," comics industry expert Rob Salkowitz tells Kurt Andersen, "it was a little like the captain of the football team is coming over to sit at the nerd table in the cafeteria."
But the comic book industry isn't the gold mine you might imagine. "Comics are the hamster running in the wheel at the center of this gigantic media contraption," Salkowitz wrote in his recent book, "but the hamster is sick." Salkowitz is a business analyst and comic book fan whose new book is Comic-Con and the Business of Pop Culture. "I was referring to the people who publish their comic books and sell them through comic book stores," Salkowitz explains. "That has been the center of comics culture for the last 25 years. And that's really what's under a lot if pressure right now. Rarely is the gap between the popularity of the content and the business struggles of the medium quite as profound as in this case." The attendance at Comic-Con, in fact, is double the monthly readership of even the very best selling comic book titles.
The complex dance of the old (cheap newsprint comics) and new (digital comics, video games, social media) that plays out every year at Comic-Con is nothing new. Some of the original comics, like Superman, became hit radio shows in the 1930s. "One of the most sophisticated examples of that was with Little Orphan Annie," Salkowitz says. "You would read the comic strip in the newspaper, they would give you a code, and you would listen to the radio broadcast to learn how to set your decoder dial. And then you would decode the message and get bonus content."
CRACK THE CODE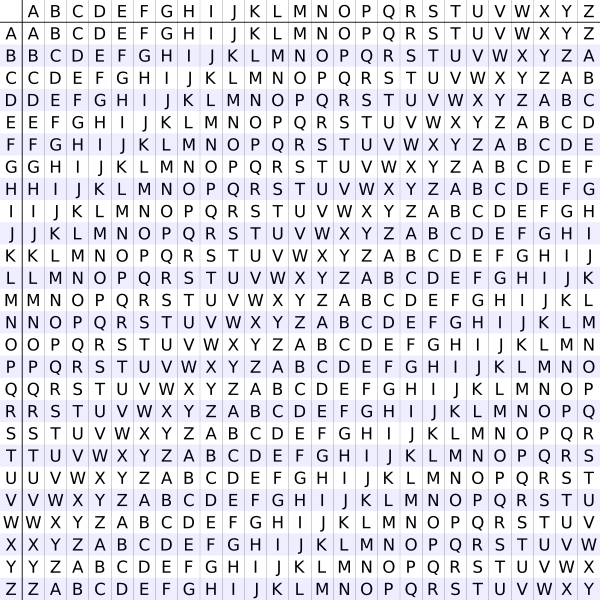 In the spirit of the classic comic book radio shows, we've got a code for you to crack!
Listen to the audio segment above @ 5:12 to get the secret message from Kurt.
Decode it using the chart to the left — click to enlarge and for instructions.
The key is Kurt's middle initial.
The decoded message will be a password.
Click here and enter it IN CAPS to unlock an exclusive behind-the-scenes look at Comic-Con 2012.
Music Playlist

Little Orphan Annie

Artist:

Coon-Sanders' Original Nighthawk Orchestra

Label: Master Classics Records