Episode #1350
David Chase & A Charlie Brown Christmas
Friday, December 14, 2012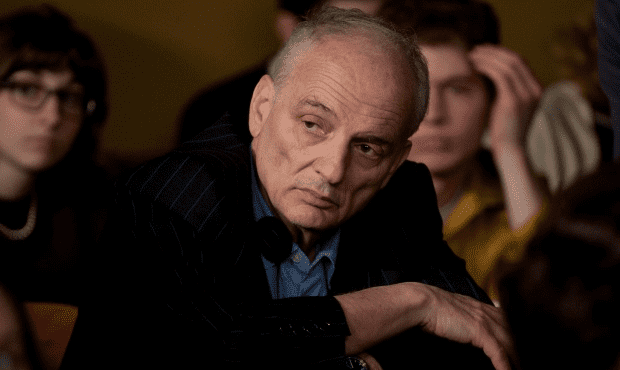 (Barry Wetcher / Paramount Vantage)
"

By the time I got to

The Sopranos

I was very frustrated, and I just thought, just let it out, just let it all go, and see what happens.

— David Chase
Kurt Andersen talks with the creator of The Sopranos, David Chase, who returns to New Jersey for Not Fade Away, his first movie. Vince Guaraldi's score to A Charlie Brown Christmas does the near-impossible — it's holiday music that conjures childhood without getting too cute. Plus, we'll hear Kurt Andersen's sci-fi story with a holiday twist.

David Chase launched a golden age in television drama when he created The Sopranos. But Chase always wanted to make movies, and now, 40 years after entering show business, his first feature film comes out next week. Like The Sopranos, Not Fade Away takes place in New Jersey ...

The soundtrack of the holidays is lousy with annoying songs about sleigh rides and snowmen, and beautiful old carols done up as treacly as possible. One of the saving graces this time of year is the music from A Charlie Brown Christmas, written by Vince Guaraldi. Guaraldi's "Linus and Lucy" ...

This is what Kurt Andersen considers a holiday tale ... melting ice caps and extraterrestrial spies? Kurt's story "Human Intelligence" first appeared in Stories: All New Tales, an anthology edited by Neil Gaiman and Al Sarrantonio. Our radio version was produced and directed ...