When authors, actors, musicians, and other artists come in to Studio 360, we find out about the great works of art that have powered their careers.  In that spirit, we've started a new tradition: asking guests about the art that's inspiring, even influencing their work right now.
Click through the slideshow below to see each "3 for 360" — including cards from Kevin Spacey, St. Vincent, and Tom Hanks.
(In some cases, you can hear the artists explaining their picks.)
We'll continue to update this post with new cards as they come in.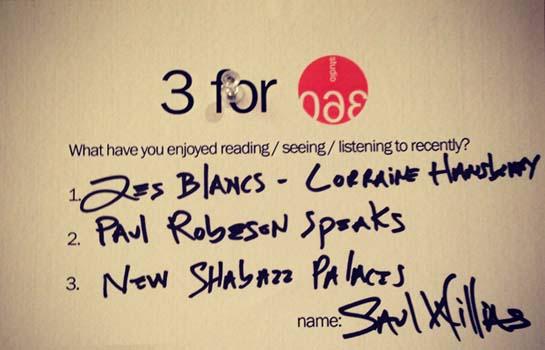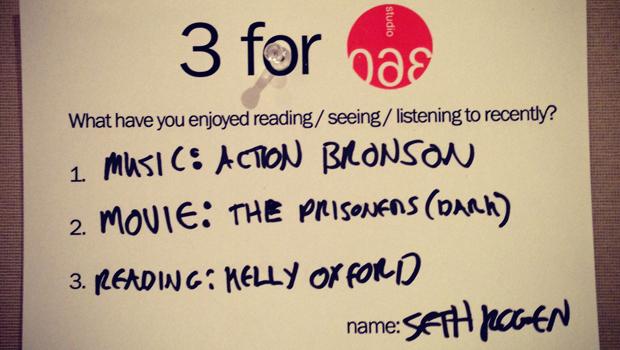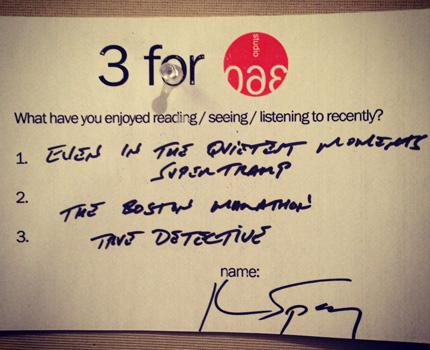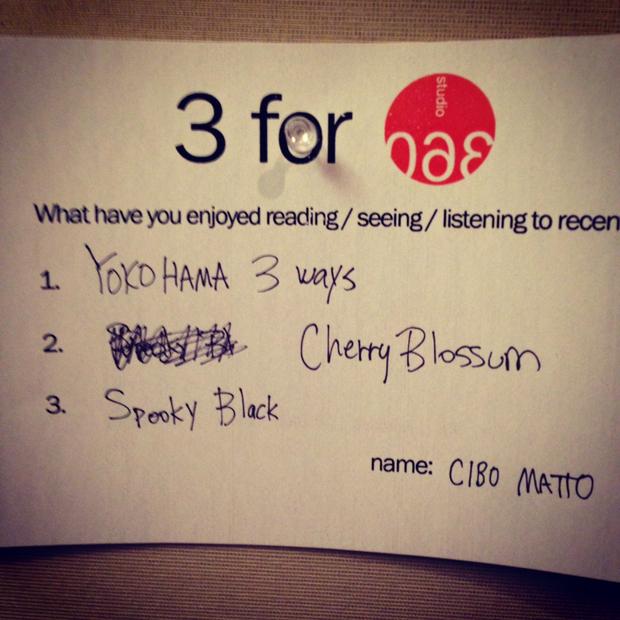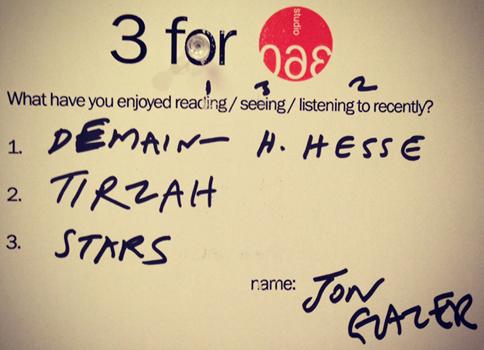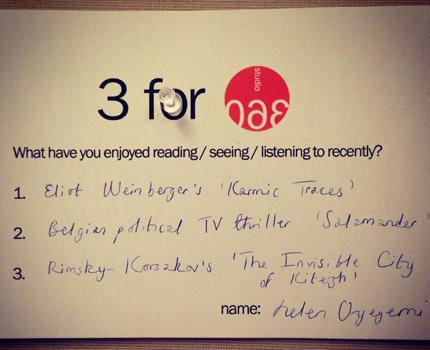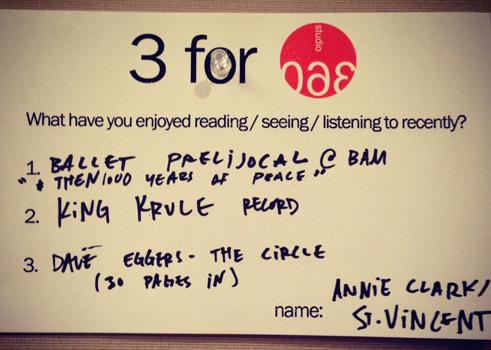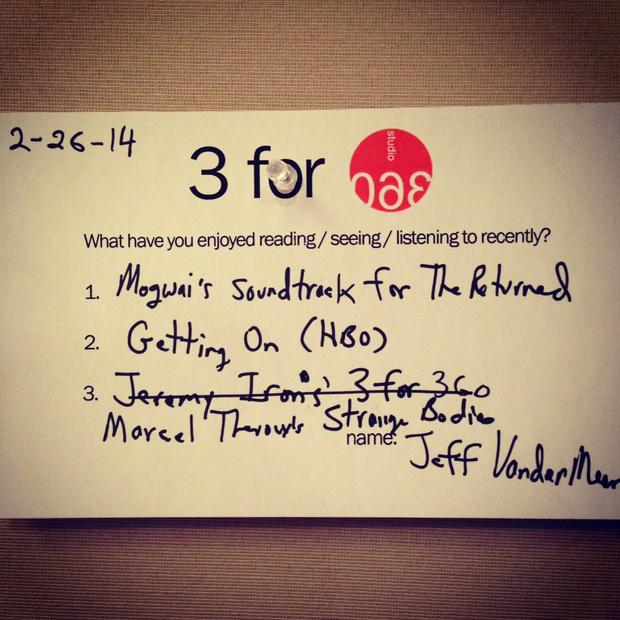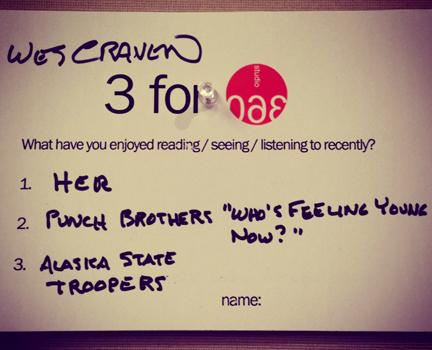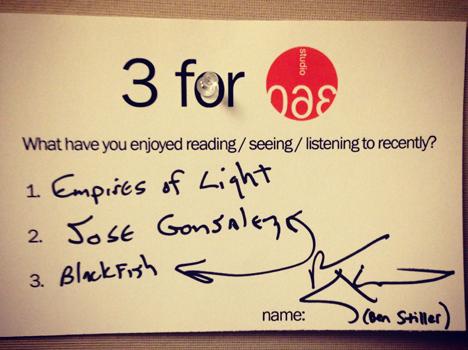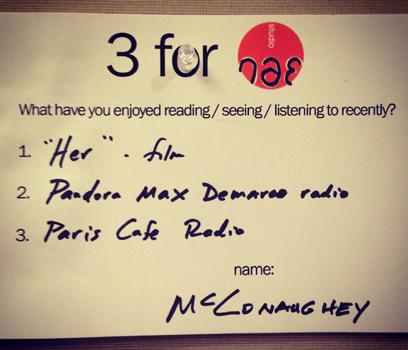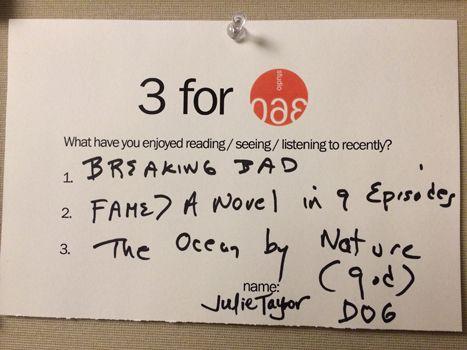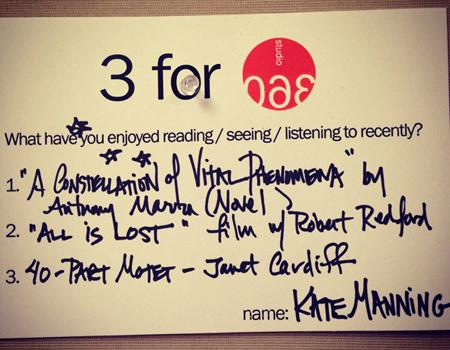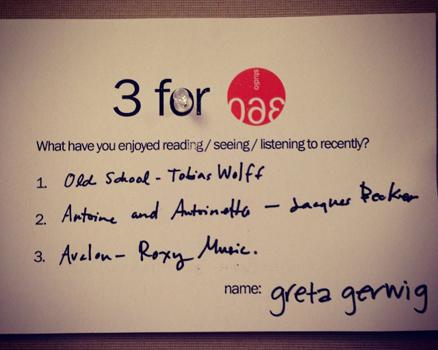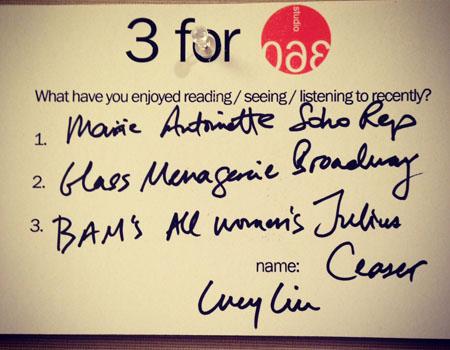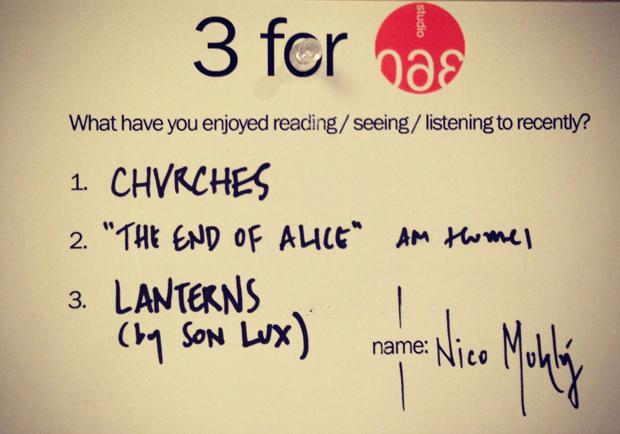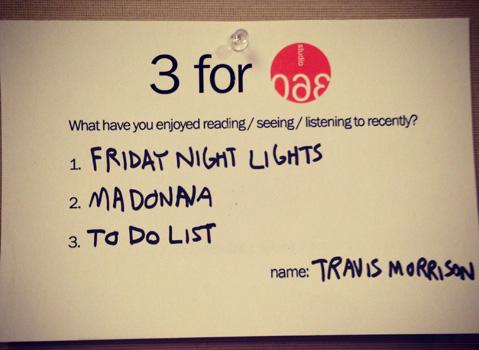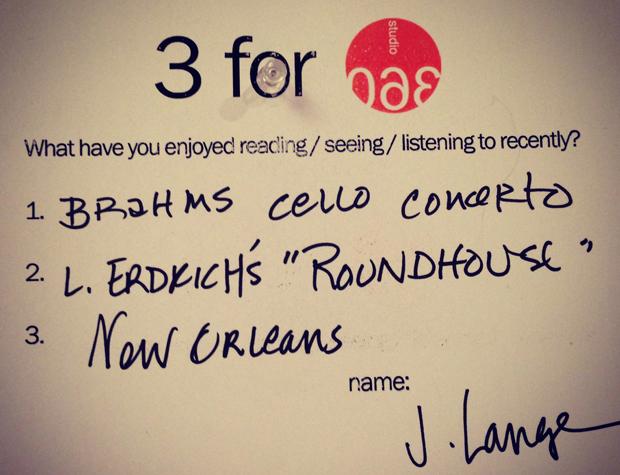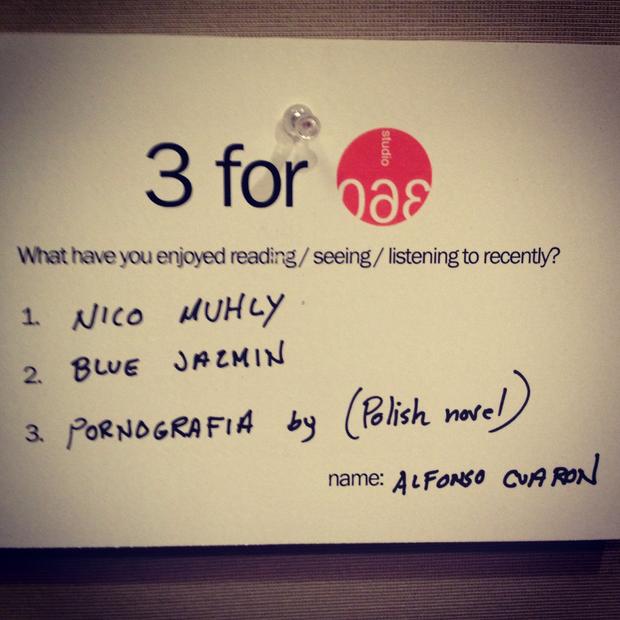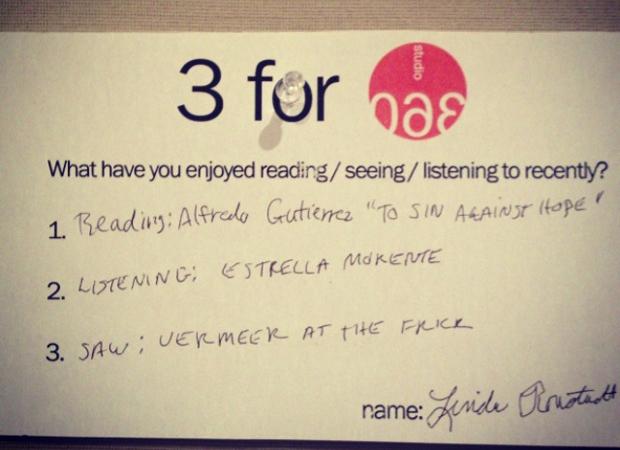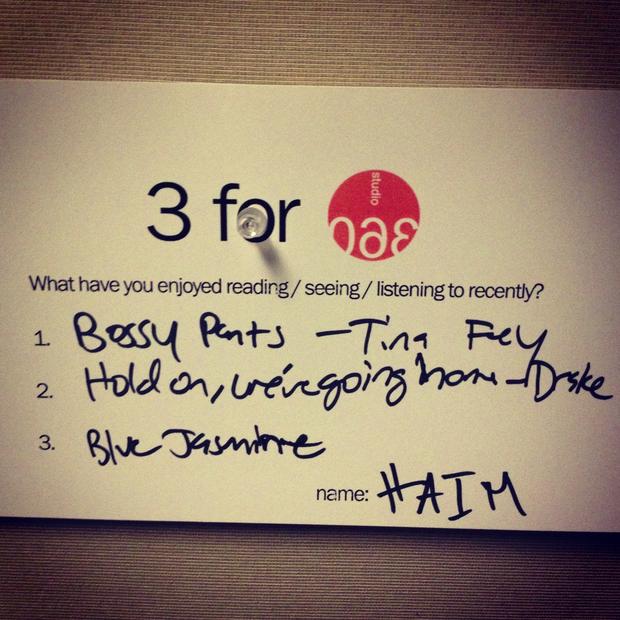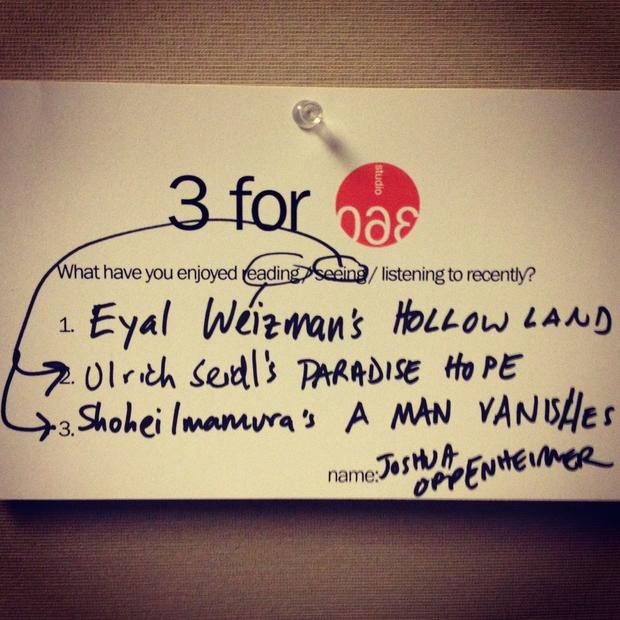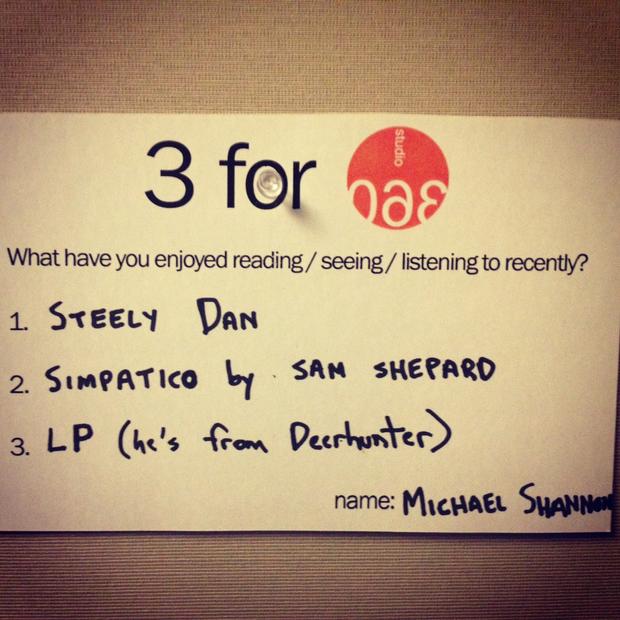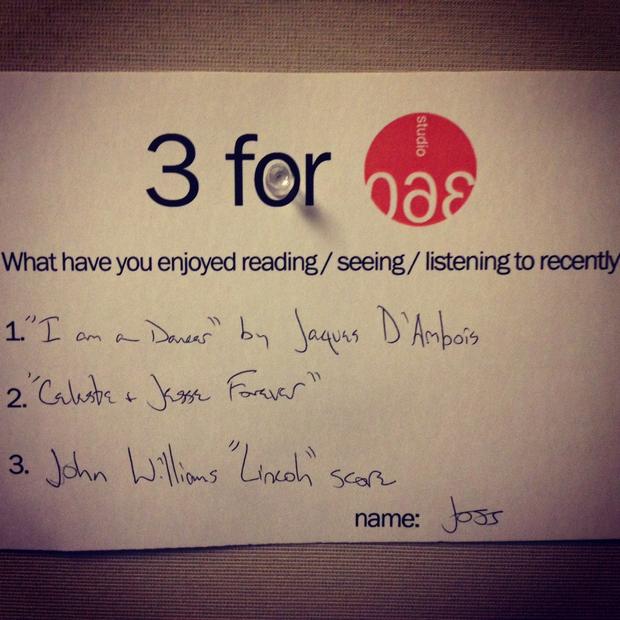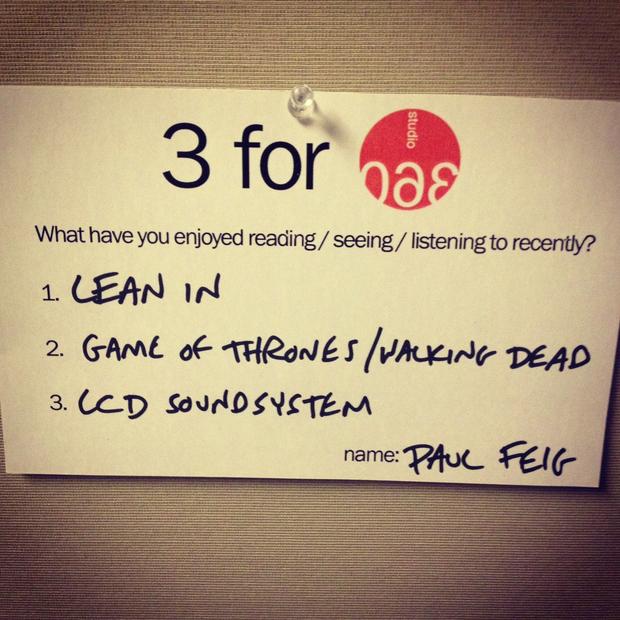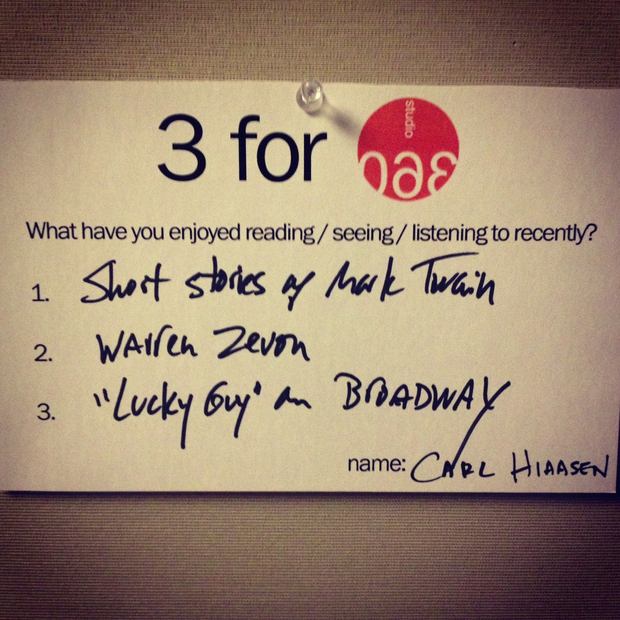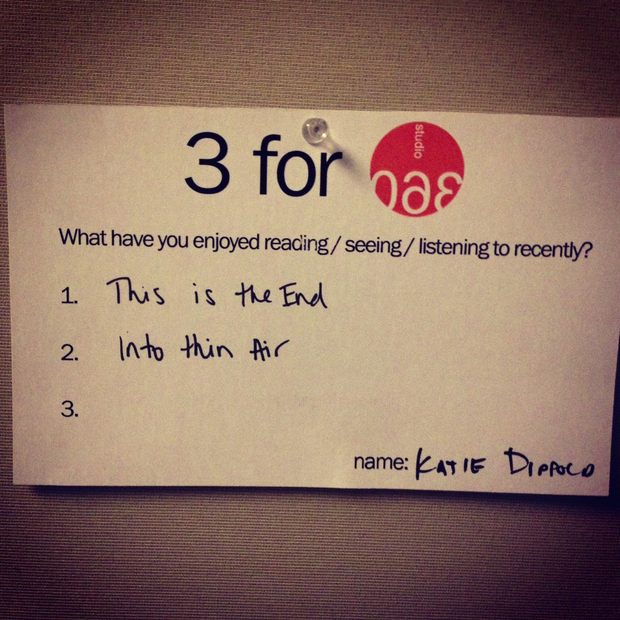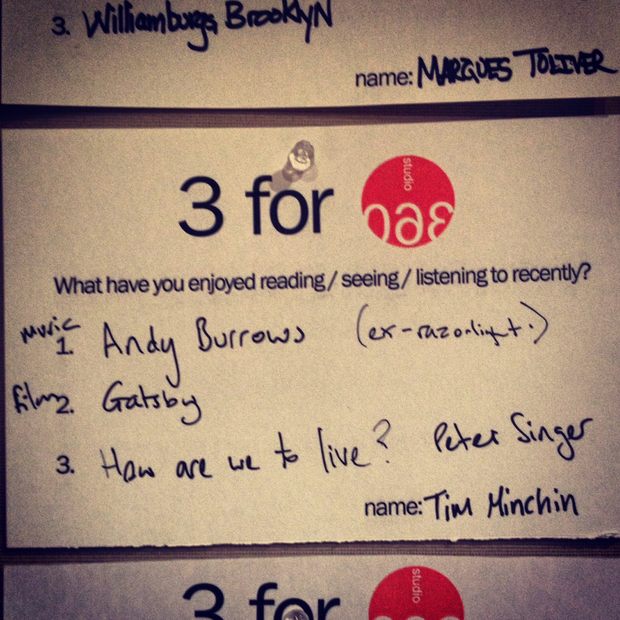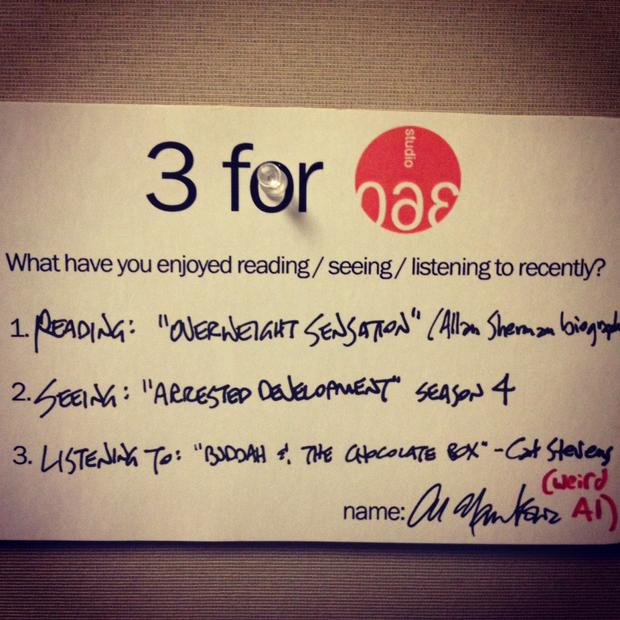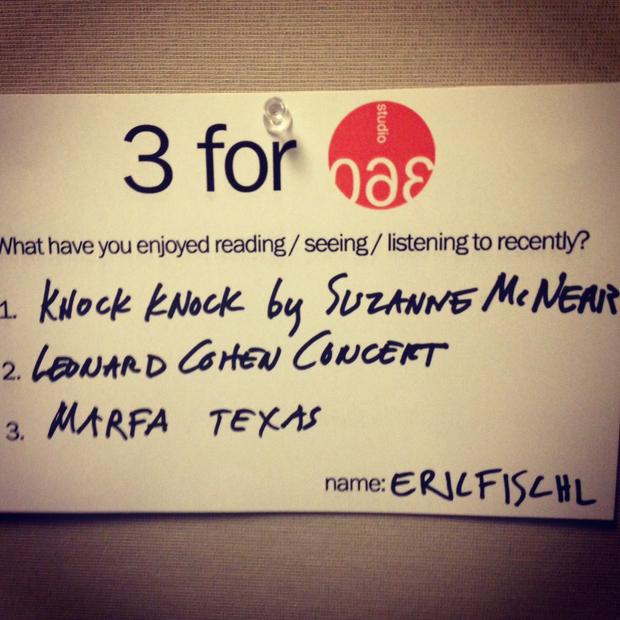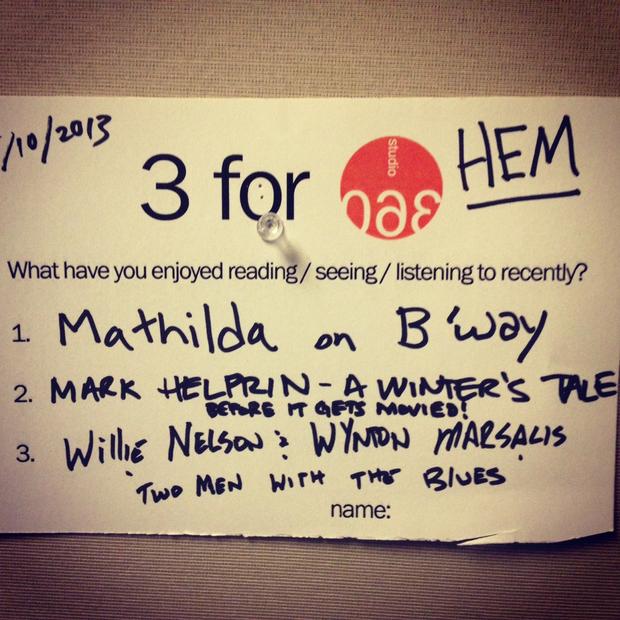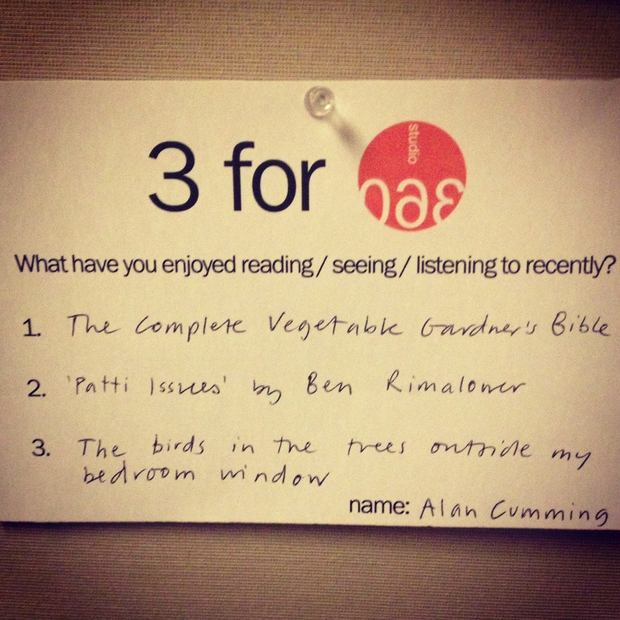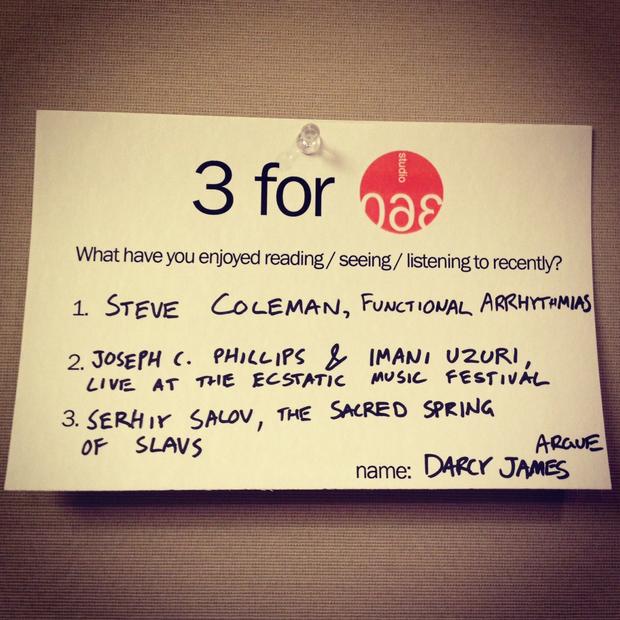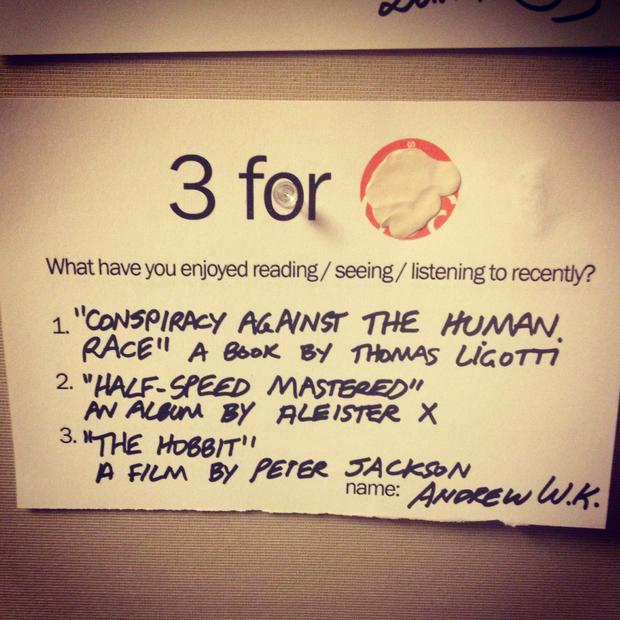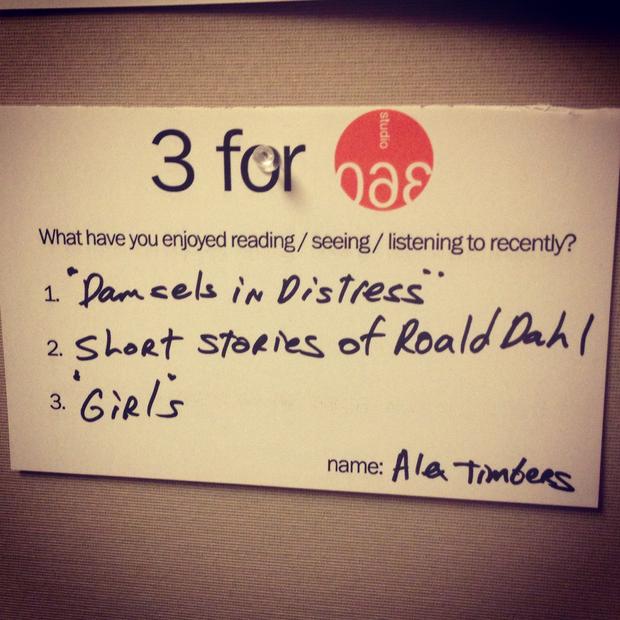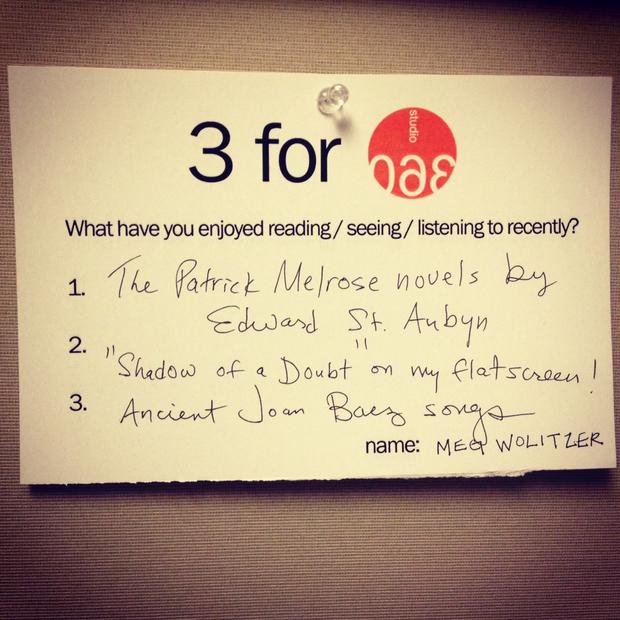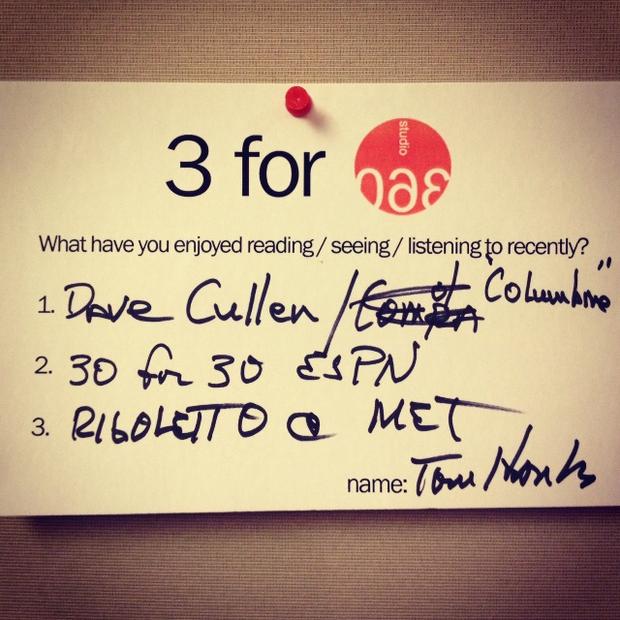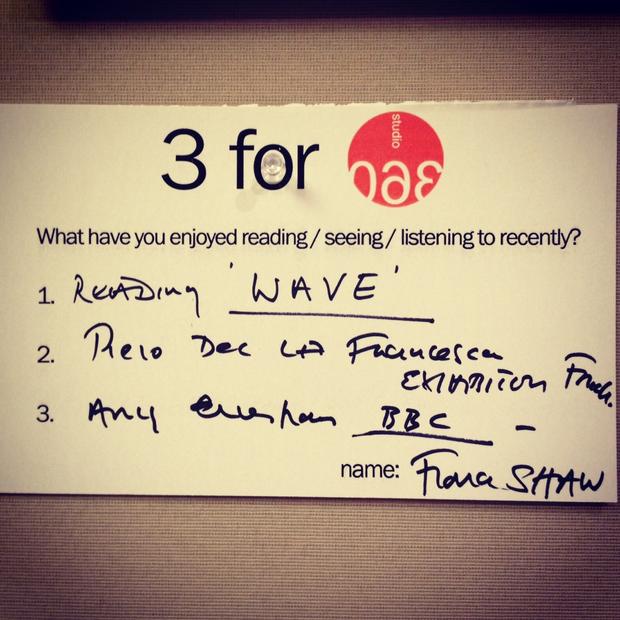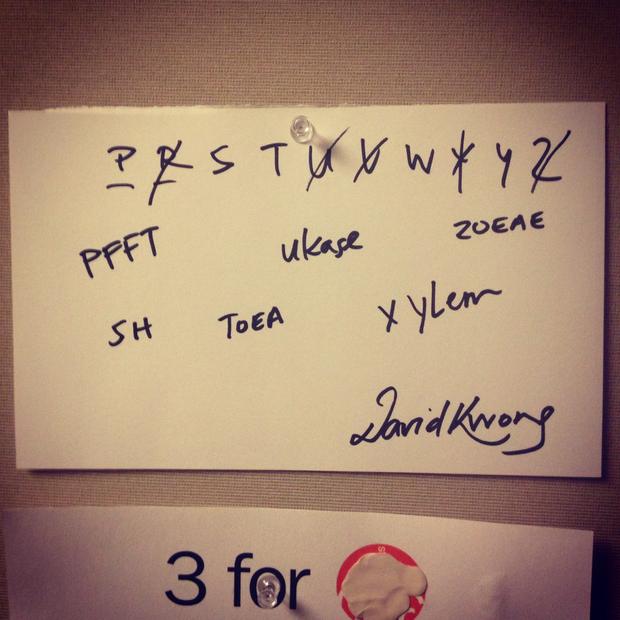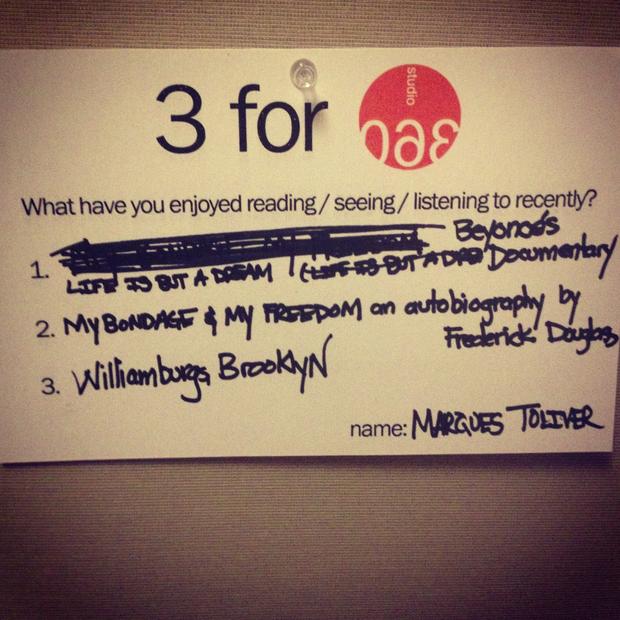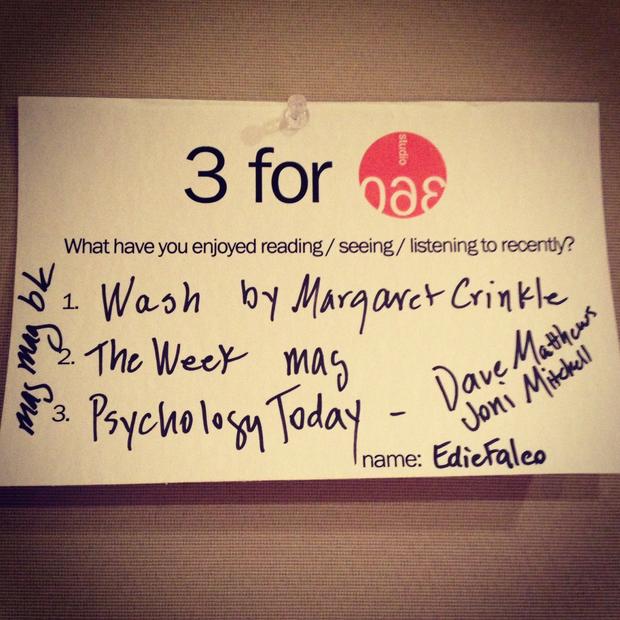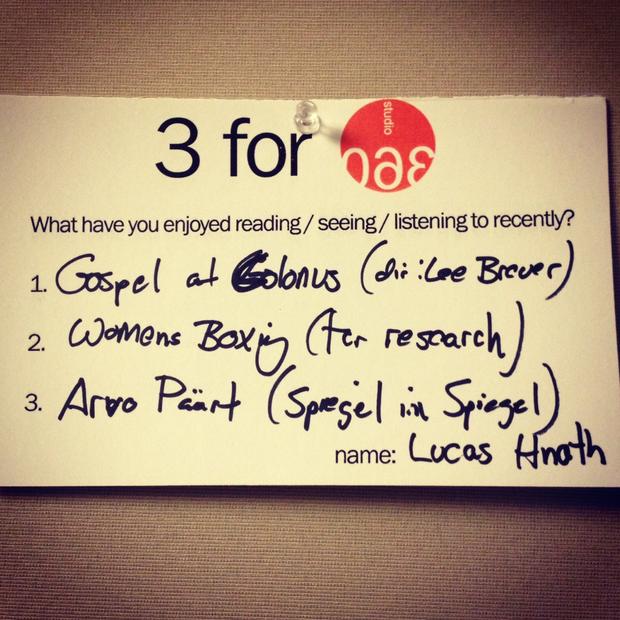 More in: