Producer Carol Rabel talks to preparators who are installing the elaborate sets from the theater and film productions of director Julie Taymor for her retrospective at the National Museum of Women in Washington, DC.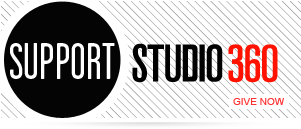 Featured Comments
What a smashing interview! I was so moved by the music, by the words, by everything. I'm thrilled to be ...

I really love these! I bet they are so much fun to see in person, in all their 3-D glory. ...