Episode #1427
Appalachian Spring & Dixie
Friday, July 05, 2013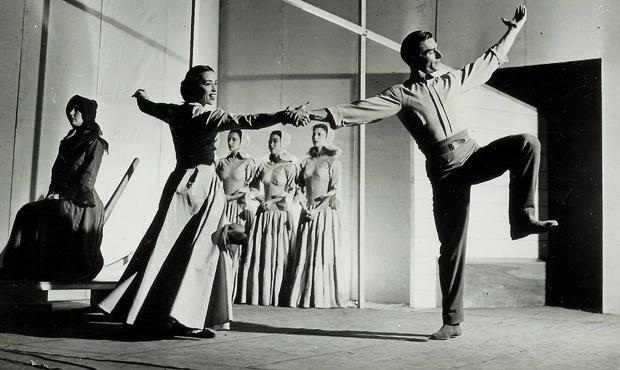 (Library of Congress)
"

It was the right piece at the right time, both the dance and the music, and when that happens, a work takes on a momentum almost larger than itself.

— music critic Terry Teachout
This week in Studio 360, three stories about conflicts simmering below the surface of American life, and sometimes erupting. In Appalachian Spring, a choreographer and a composer teamed up to tell a fundamentally American story about a young couple struggling to reconcile community with individualism in a frontier town. In The House of Mirth, Edith Wharton's modern young woman tries to be her own person, at the risk of making herself an outcast. And we tell the story of the catchy melody that Americans whistled as they marched off to kill each other in our country's deadliest war.
(Segments in this week's episode aired previously.)

In 1942, Aaron Copland was commissioned to write a score for the choreographer Martha Graham. Dance and music in America have never been the same. Their ballet Appalachian Spring looks at the tension between community and individualism through the story ...

It's been a century-and-a-half since a minstrel tune called "Dixie" debuted in New York. The song went viral, and soon North and South alike were whistling "Dixie." With the outbreak of the Civil War, "Dixie" became an anthem of the antebellum way of life. And today ...

Lily is a smart single woman, a beauty in demand on the party circuit. But Lily is nearing thirty, and struggling to manage money, friendships, and romance. In The House of Mirth, Edith Wharton examined the dangerous compromises facing a woman who wants ...