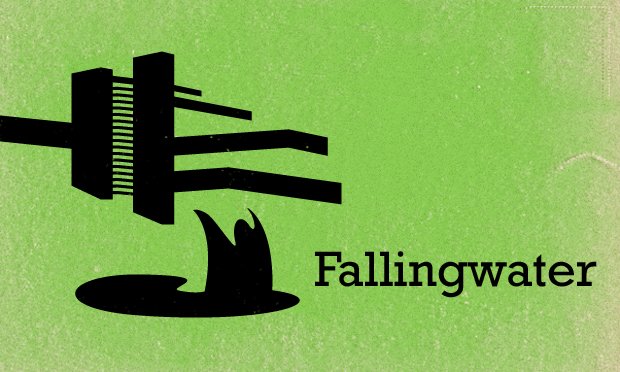 The most famous little house in America, still hanging off a cliff after nearly seventy years.
"

The building, if it's a good building, is almost like a tree; like a plant; like anything organic in nature.

— Frank Lloyd Wright
In the late 1930s, Edgar Kaufmann asked starchitect Frank Lloyd Wright to design a home near a waterfall in Pennsylvania — and an architectural icon was born. This summer, the Guggenheim Museum in New York is presenting a retrospective of Wright's work. As part of our American Icons series, Studio 360's Peter Crimmins finds out why Fallingwater was named the best building of the 20th century.