Seth Rogen on James Franco, comic genius
Wednesday, May 07, 2014 - 03:00 PM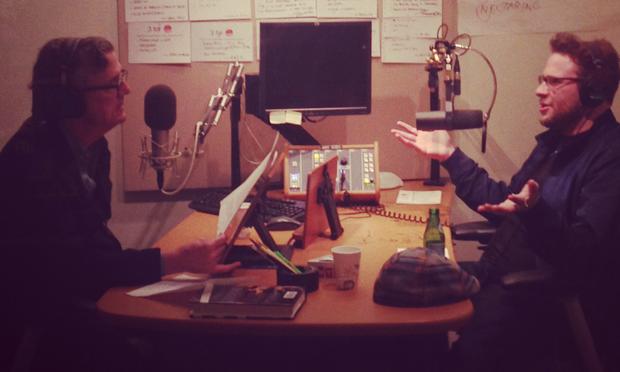 (Sean Rameswaram)
Seth Rogen and James Franco have been working together ever since 1999, when they met on Freaks and Geeks.  Since then, they've teamed up in movies like Pineapple Express, This is the End, and The Interview, coming out later this year, which Rogen directs. (And, of course, in their moving homage to Kanye and Kim.)
Why does Franco — artist, writer, English professor — show up so often in his buddy's stoner comedies? Rogen explains that Franco is a natural improvisational comic. "I just think he's the best at it," he says.
Listen for Kurt Andersen's full interview with Seth Rogen on this weekend's show.
More in:
Matt Frassica is a producer for Studio 360. You can find him on Twitter.