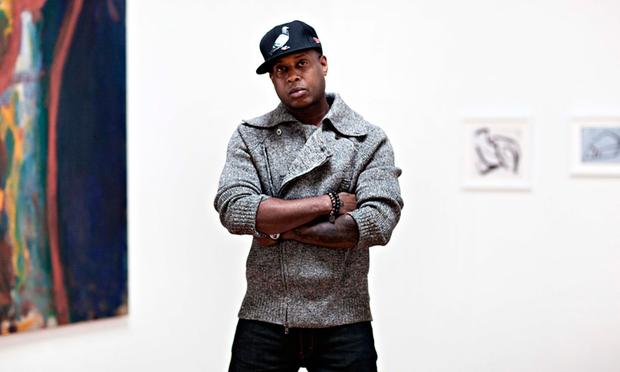 (Courtesy of the artist)
Talib Kweli made a name for himself in the late '90s as one half of the hip hop duo Black Star, with Mos Def. Since then, Kweli has carried on the tradition of socially conscious hip hop, addressing issues like police brutality and the overrepresentation of African Americans in prison.
On the track "State of Grace" from his latest album, Gravitas, Kweli takes on commercial hip hop's casual misogyny. "Our sisters worth more than grinding on the wall half-naked," he raps.
In conversation with Kurt Andersen in 2007, Kweli talks about the role of politics in his music — but also the need to separate the work from the artist. "It's not the artist's job to be politically correct or morally upstanding," he tells Kurt. Although he's carried the torch of "conscious" rap for years, he won't preach to his fellow rappers. "It's the artist's job to be honest with how they express themselves. Sometimes you have real jerks create great art, and you've just got to deal with it."
Kweli also takes issue with what he calls the "uproar" over rap's frequent use of the term "nigger." "There's a hundred things to have uproar over. If we stop saying it, is there going to be better fruit in the neighborhood grocery store? I don't understand."
(Originally aired: August 17, 2007)
Music Playlist

Everything Man

Label: Blacksmith/WBR

Country Cousins

Label: Blacksmith

Tell Her

Artist:

Fred Williams & the Jewels Band